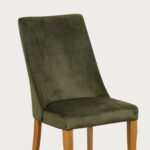 If you are looking for a comfortable chair with a simple design, then Sofia is the right choice for you. The high curved backrest gives an anatomical sitting and gives the feeling of sitting in an armchair.
The backrest is fastened with elastic bands that extend to the saddle which is filled with sponge and springs.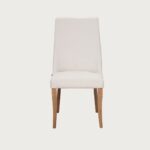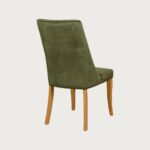 The legs are made of solid beech or oak wood. It is a functional model of chair, which is widely used in both dining rooms and restaurants.
Dimensions:
length: 65 см
width: 50 см
height: 100 см
saddle height: 48 см
saddle length: 45 см