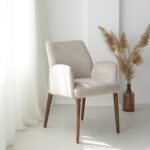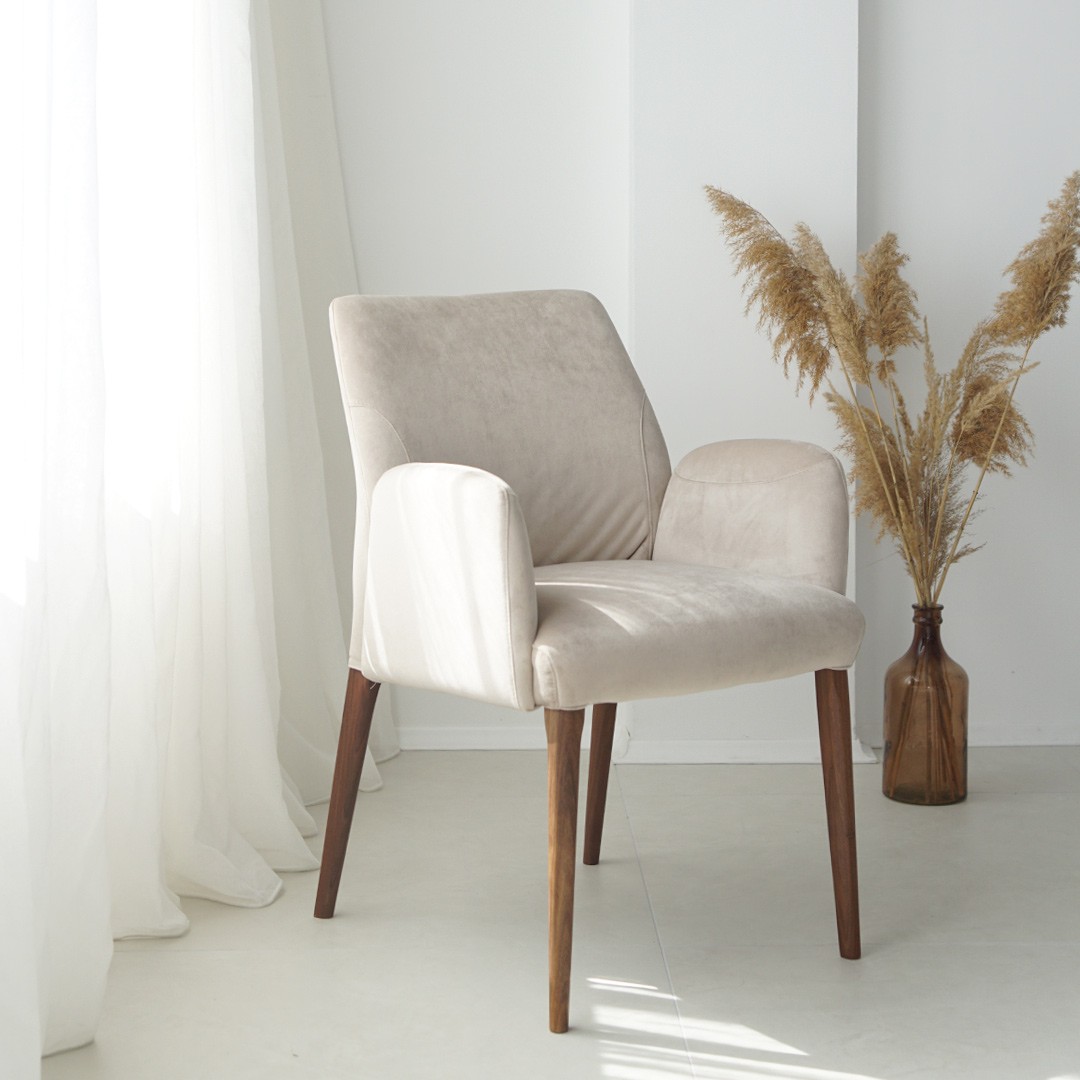 Dorothea chair is synonymous with comfort and quality. Impressive details, starting from the armrests that are placed on the saddle itself, to the detail of the lower part of the backrest made of quality furniture fabric.
If you need a chair for a restaurant, dining room or cafeteria, where comfort is a priority, then this model is the right choice for you!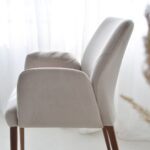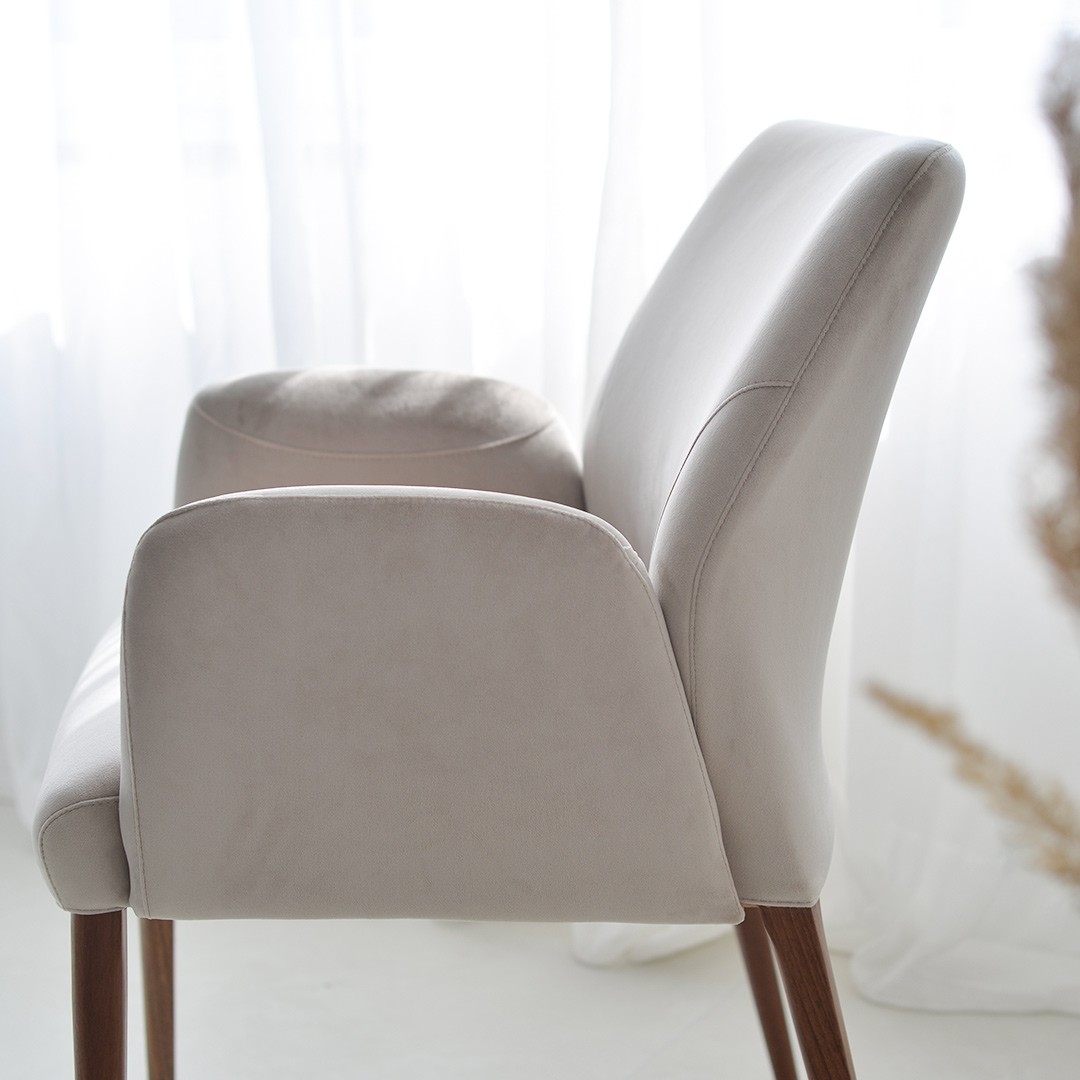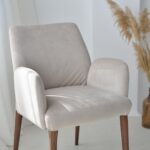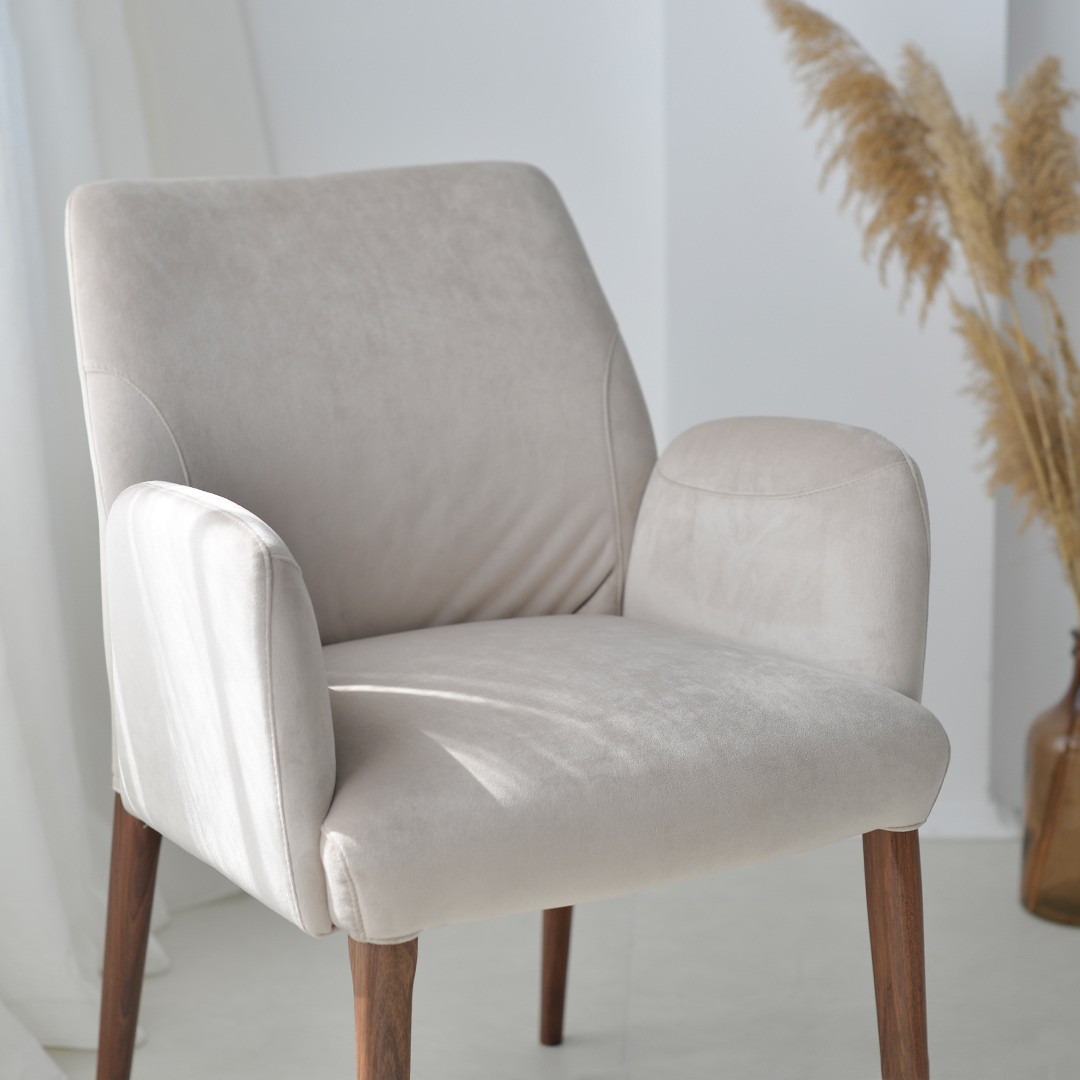 The round legs are made of solid beech, oak or walnut wood. For extra comfort, when lining the backrest, elastic straps are placed, as well as additional springs and a sponge on the saddle.
Dimensions:
width: 56 см
height: 85 см
length: 64 см
saddle length: 46 см
saddle height: 47 см
weight: 8,8 kg