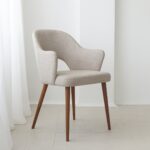 Francesca dining chair is a combination of functionality, aesthetics and quality. A specific semicircular shape with an open part of the backrest, anatomical seating and armrest contribute to this chair to stand out from the others by its design.
This chair will bring elegance to your dining room and will fit into any space, while giving you a feeling of comfort and stability.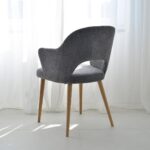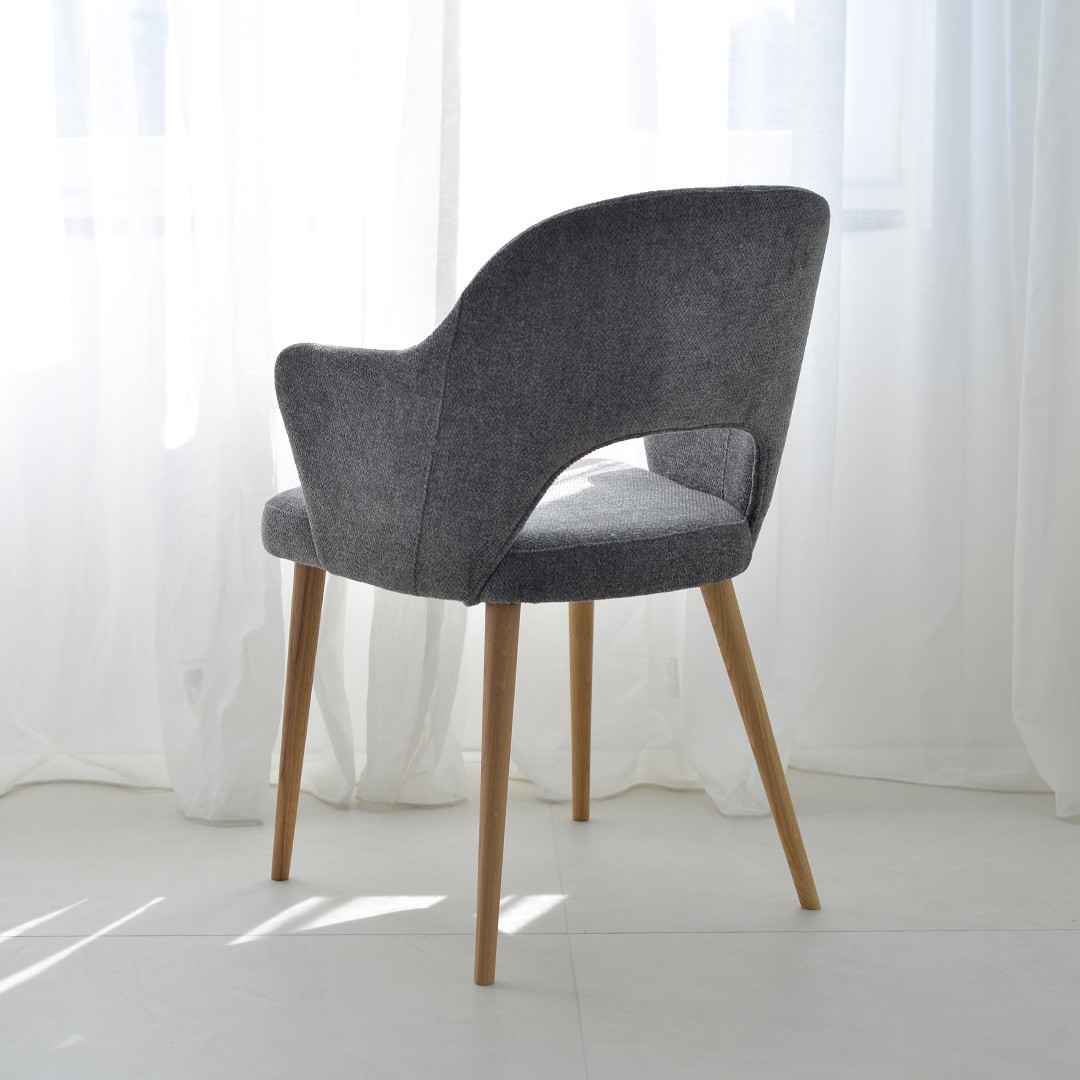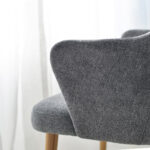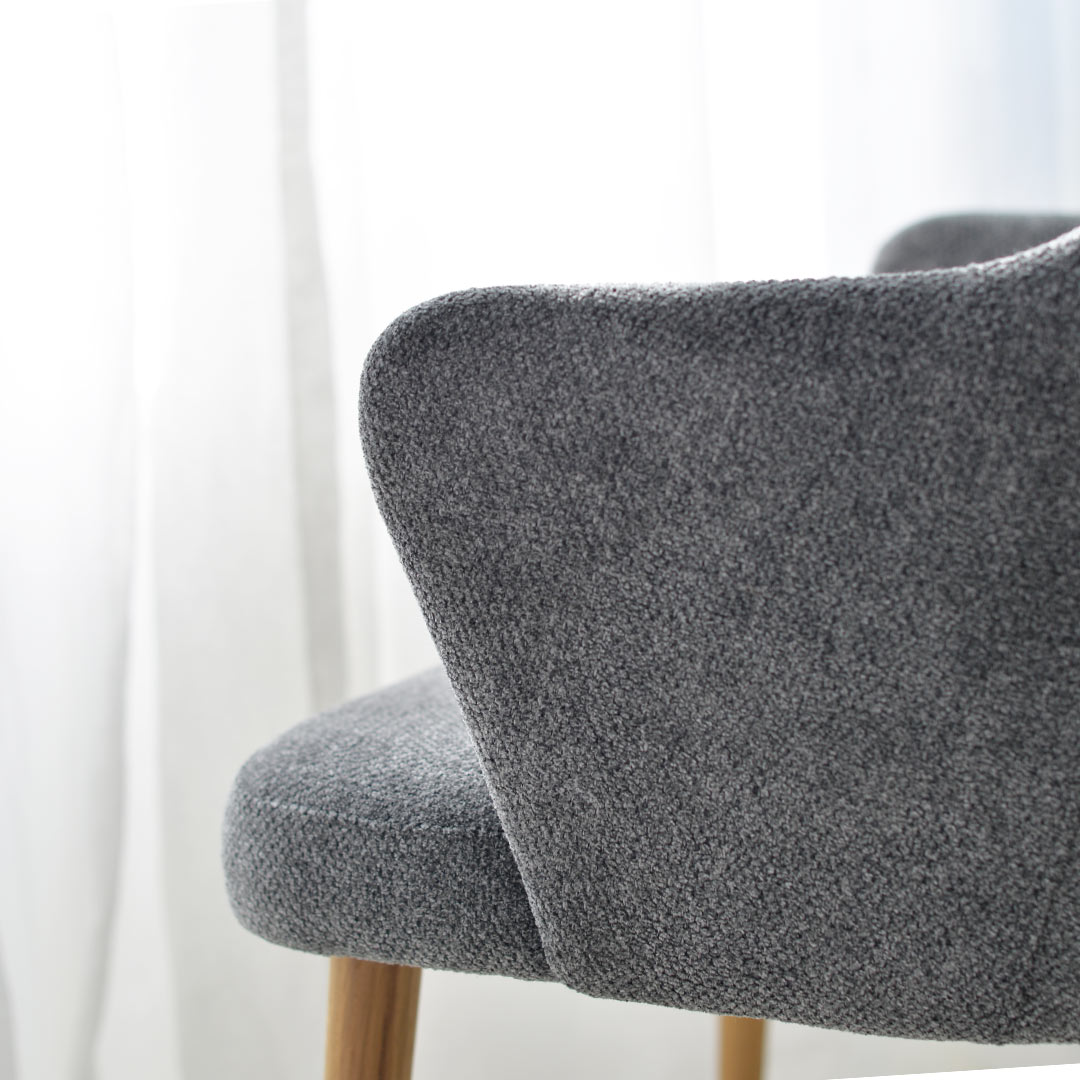 The legs can be made of solid beech wood, oak or walnut, the seat is upholstered with upholstered furniture of your choice.
Dimensions:
width: 56 см
height: 87 см
length: 61 см
saddle length: 49 см
saddle height: 50 см
weight: 8,6 kg