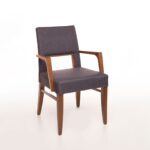 Elegant massive armchair with simple design and straight lines. It complements the Gina chair without armrest and together they form an elegant dining set.
Upholstered backrest with opening at the bottom, wide seating area and solid wood construction, make this chair durable and comfortable.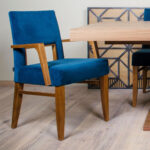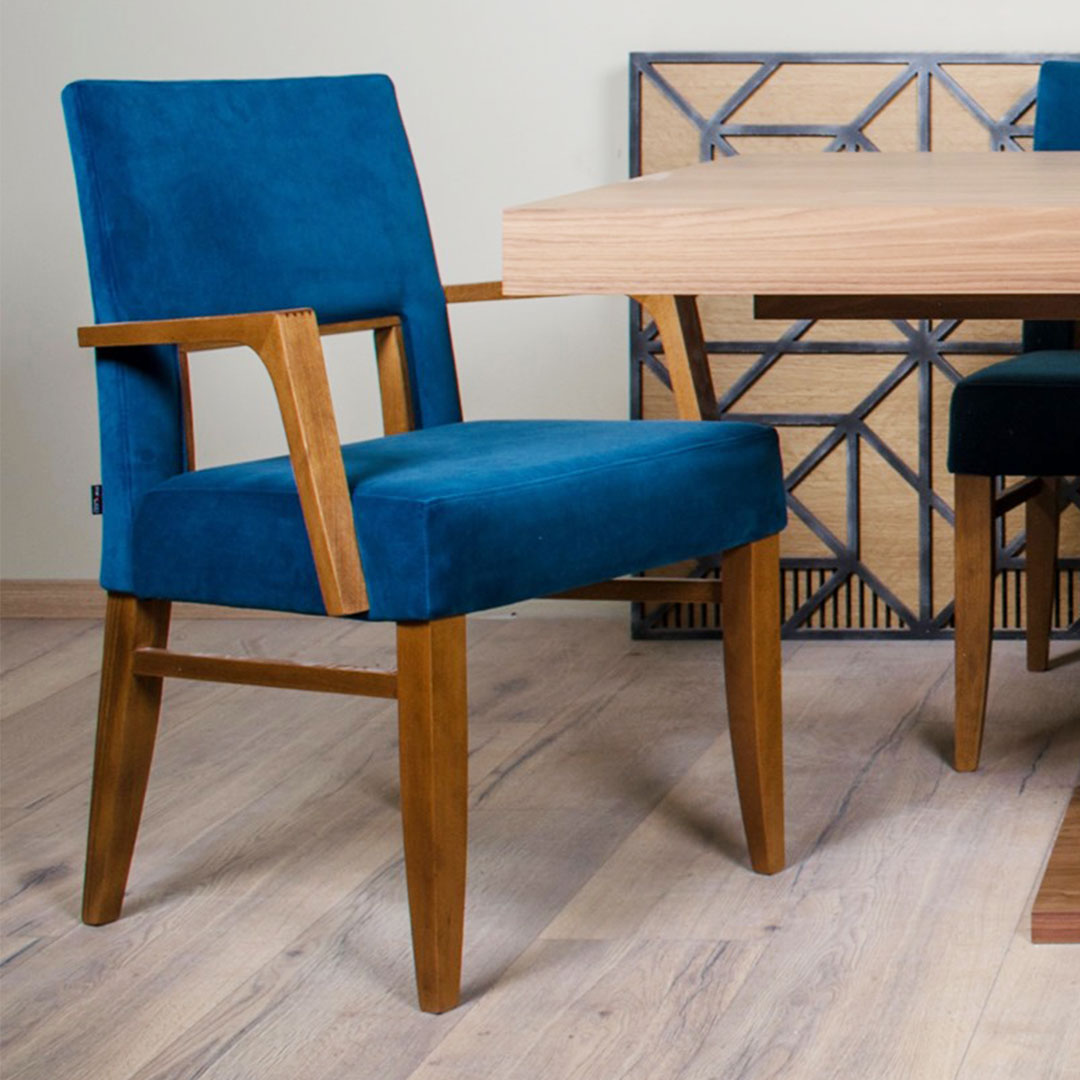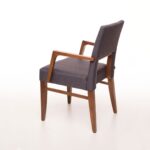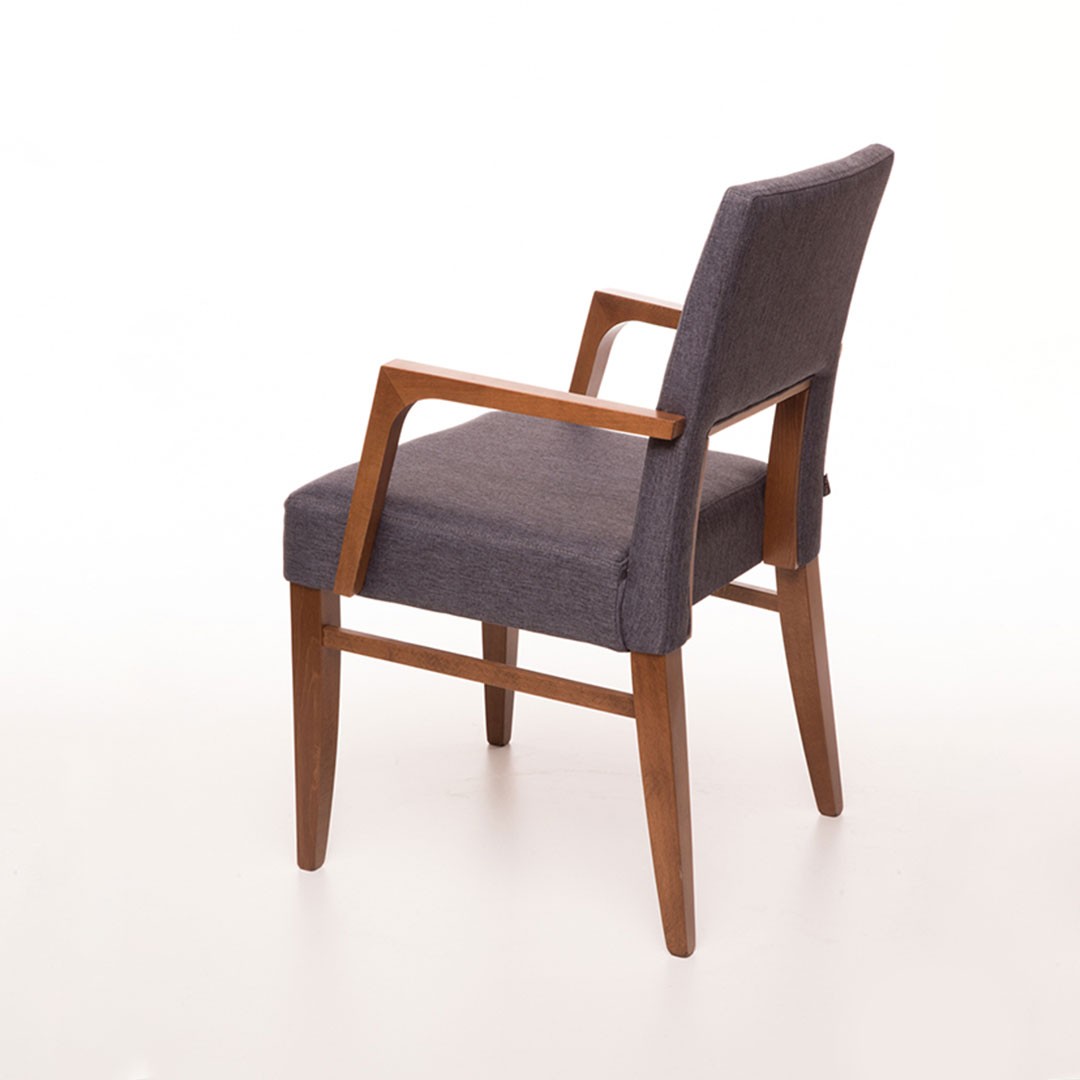 The choice of colors for wood and upholstered furniture allows you to easily combine it with other furniture. Made of solid beech or oak, Gina becomes a great candidate as a chair for restaurants, cafes or dining rooms where quality is a priority.
Dimensions:
depth: 60 см
width: 57 см
height: 88 см
saddle height: 50 см
saddle length: 46 см