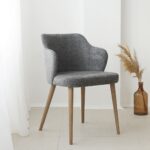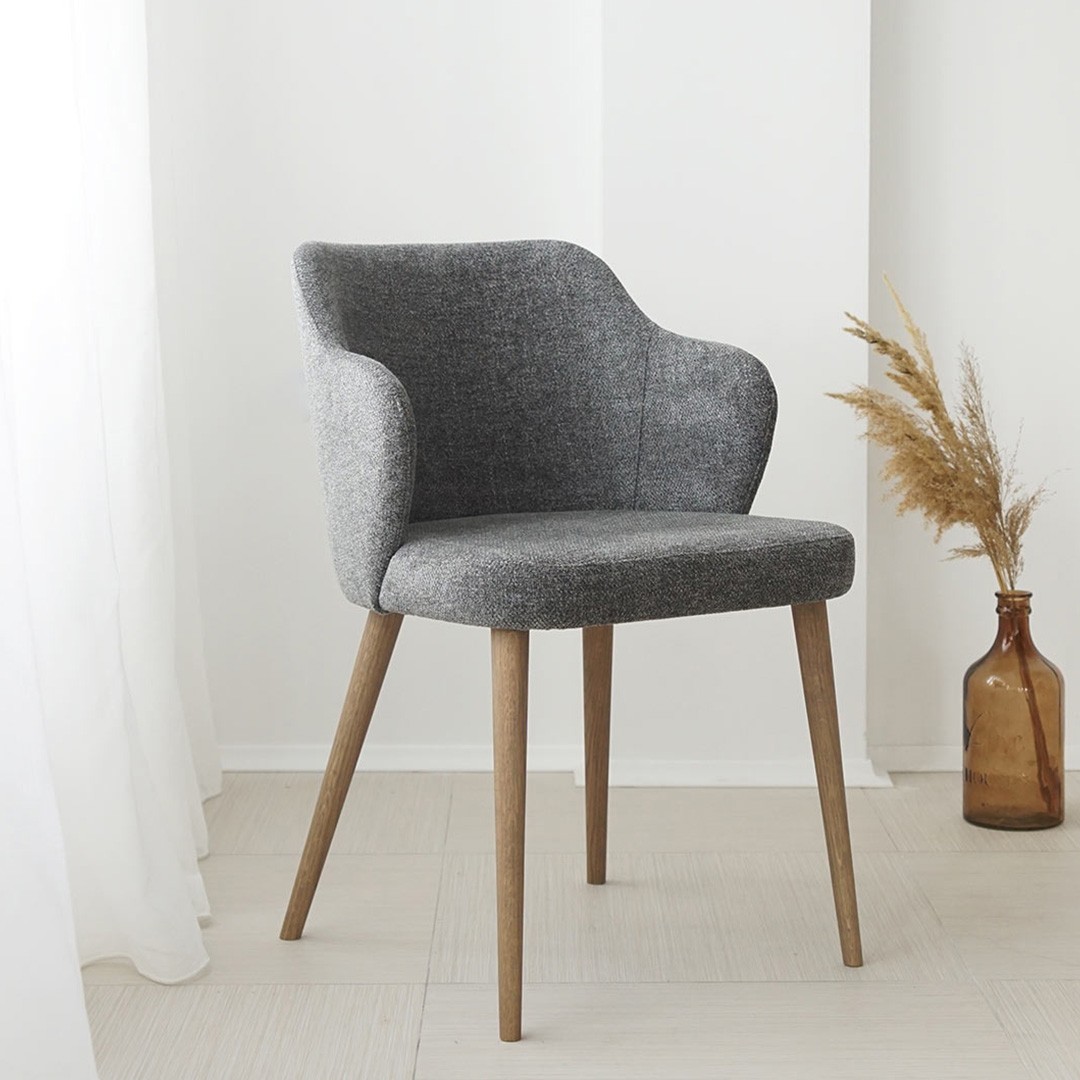 Unique in its design, Katja chair with a slight armrest gives a special support to your body. It is designed for modern cafes and restaurants, and why not for your dining room.
The Katja dining chair is ideal for restaurants, offering guests a high level of comfort while sitting, and the high quality materials in a certain colour palette create a pleasant atmosphere in every catering facility.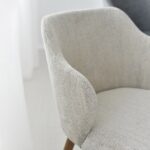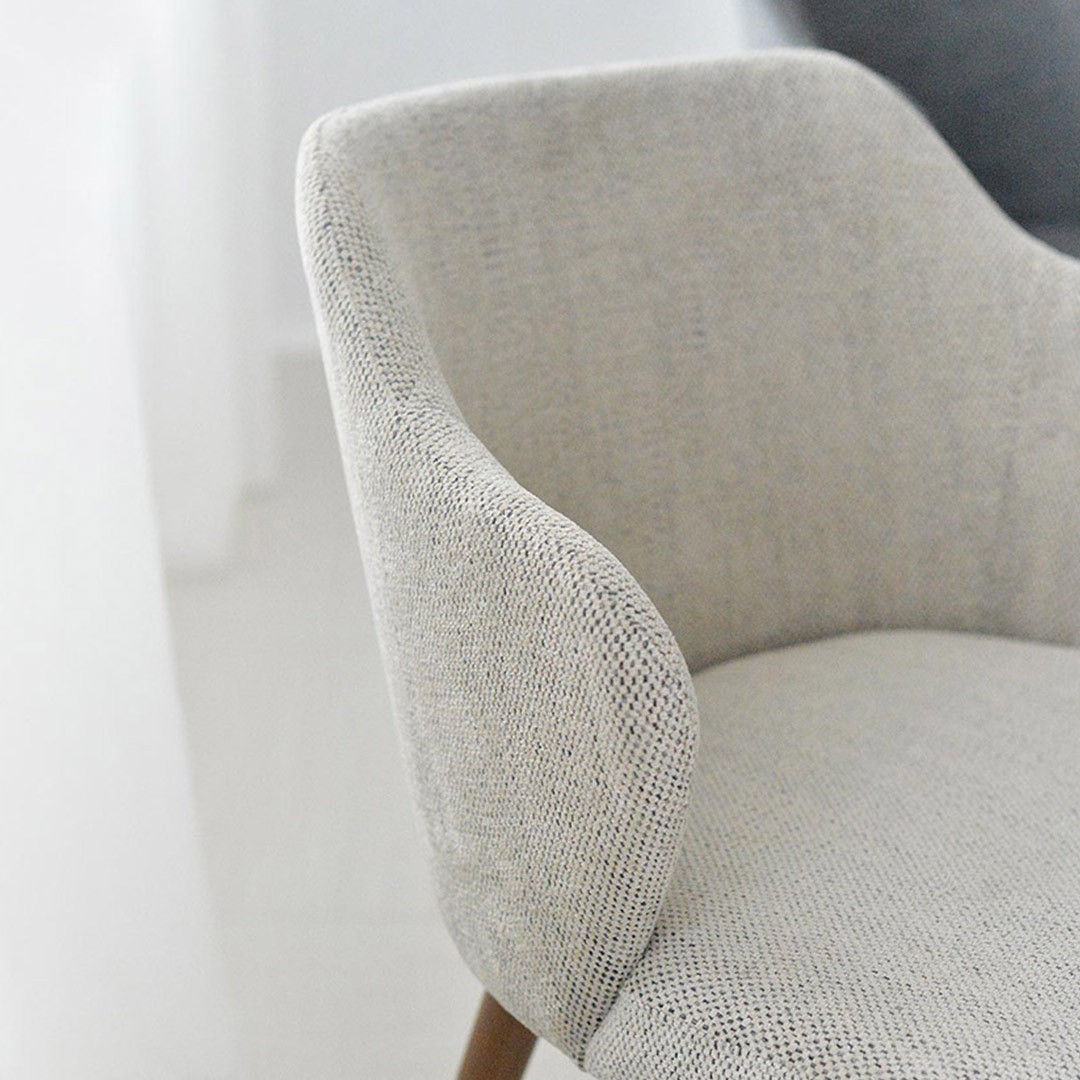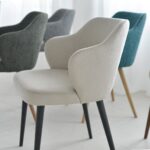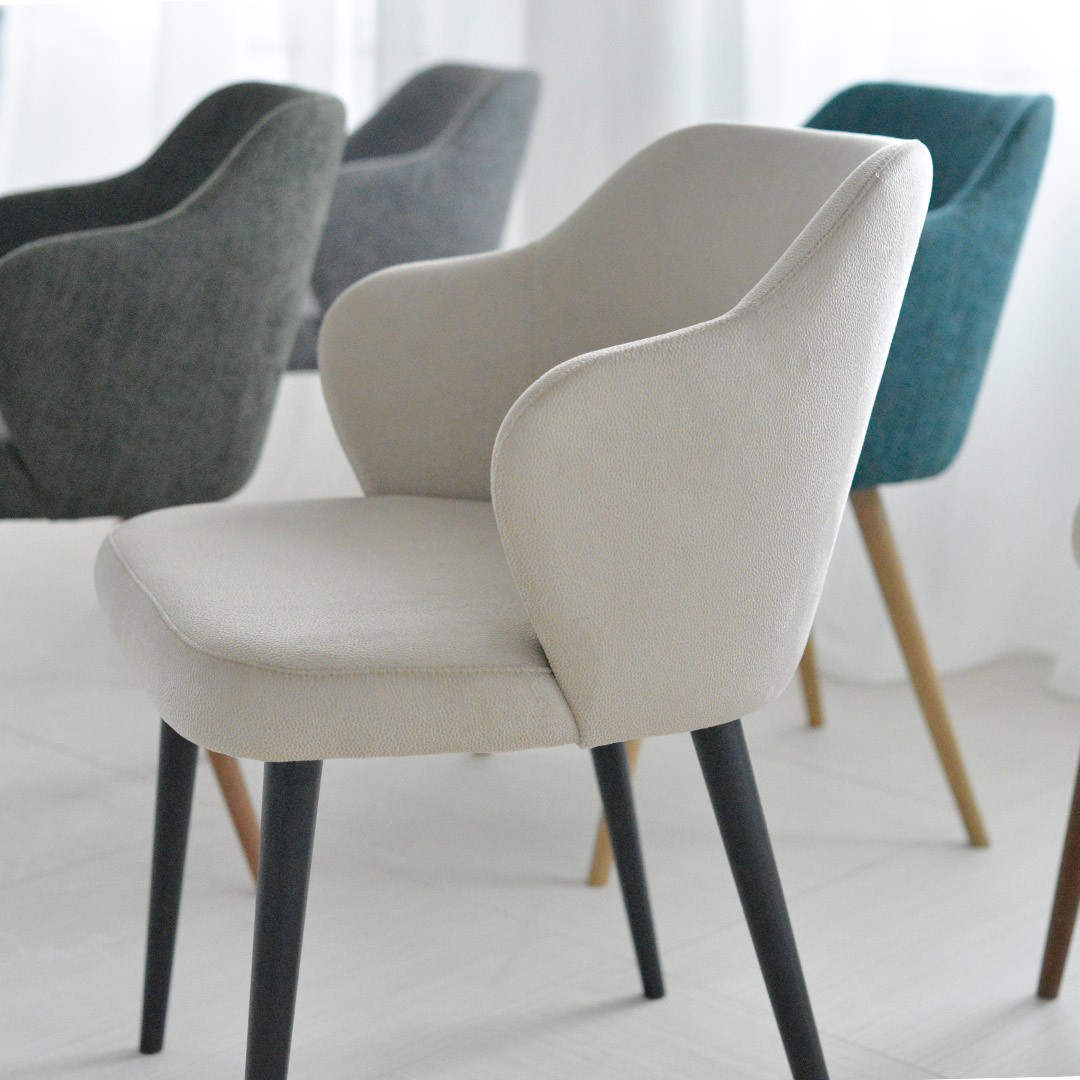 With the right choice of colours for upholstered and wooden furniture, it gives a sophisticated look to the interior. The legs can be made of solid beech wood, oak or walnut, in many shades.
Dimensions:
width: 54 см
height: 81 см
length: 58 см
saddle length: 48 см
saddle height: 50 см
weight: 7,8 kg