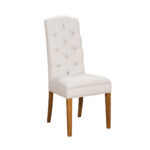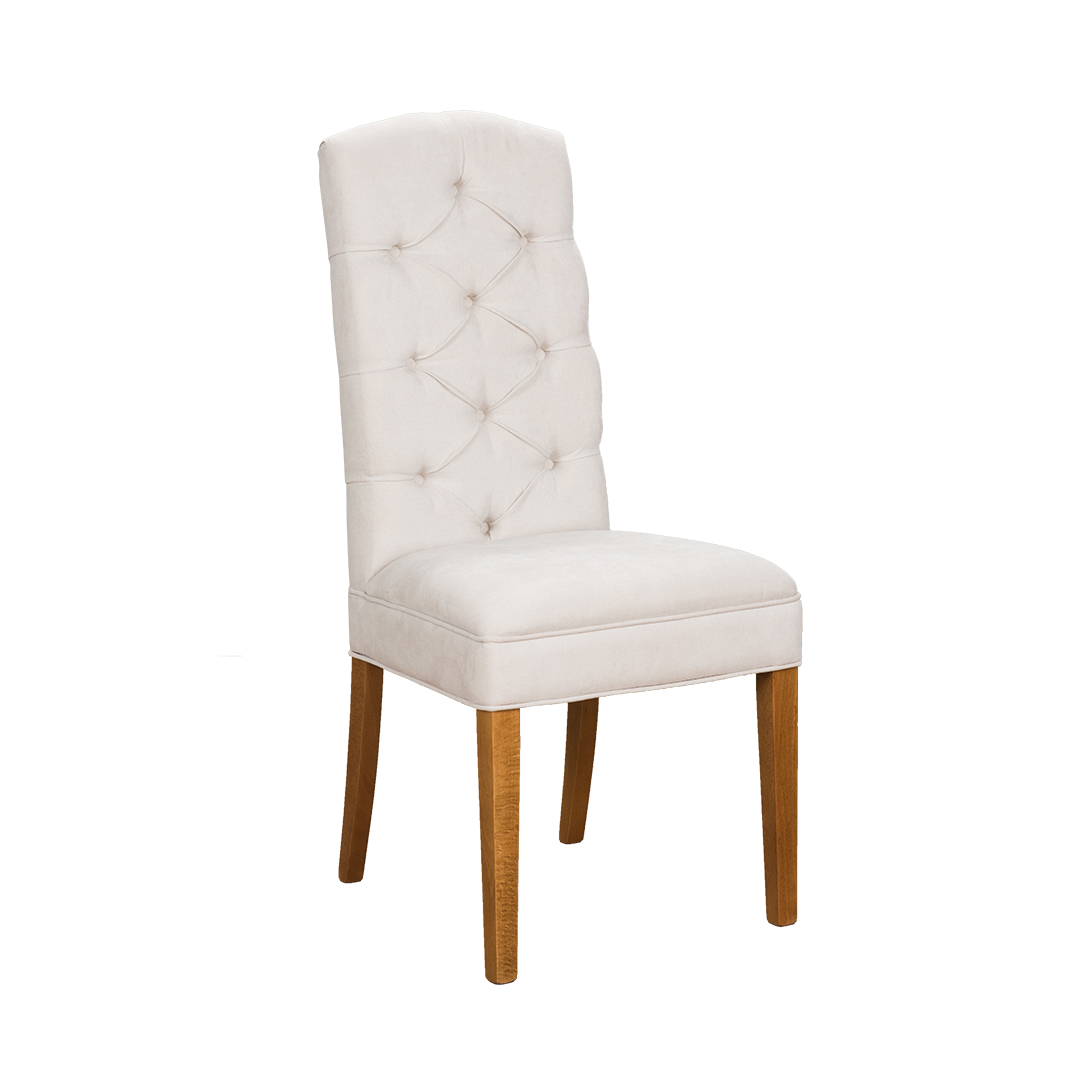 Lisa Chester dining room chair with its chester elements captivates with elegance.
The high and narrow backrest is a perfect complement to any dining table, giving it a note of refinement, classic and warmth..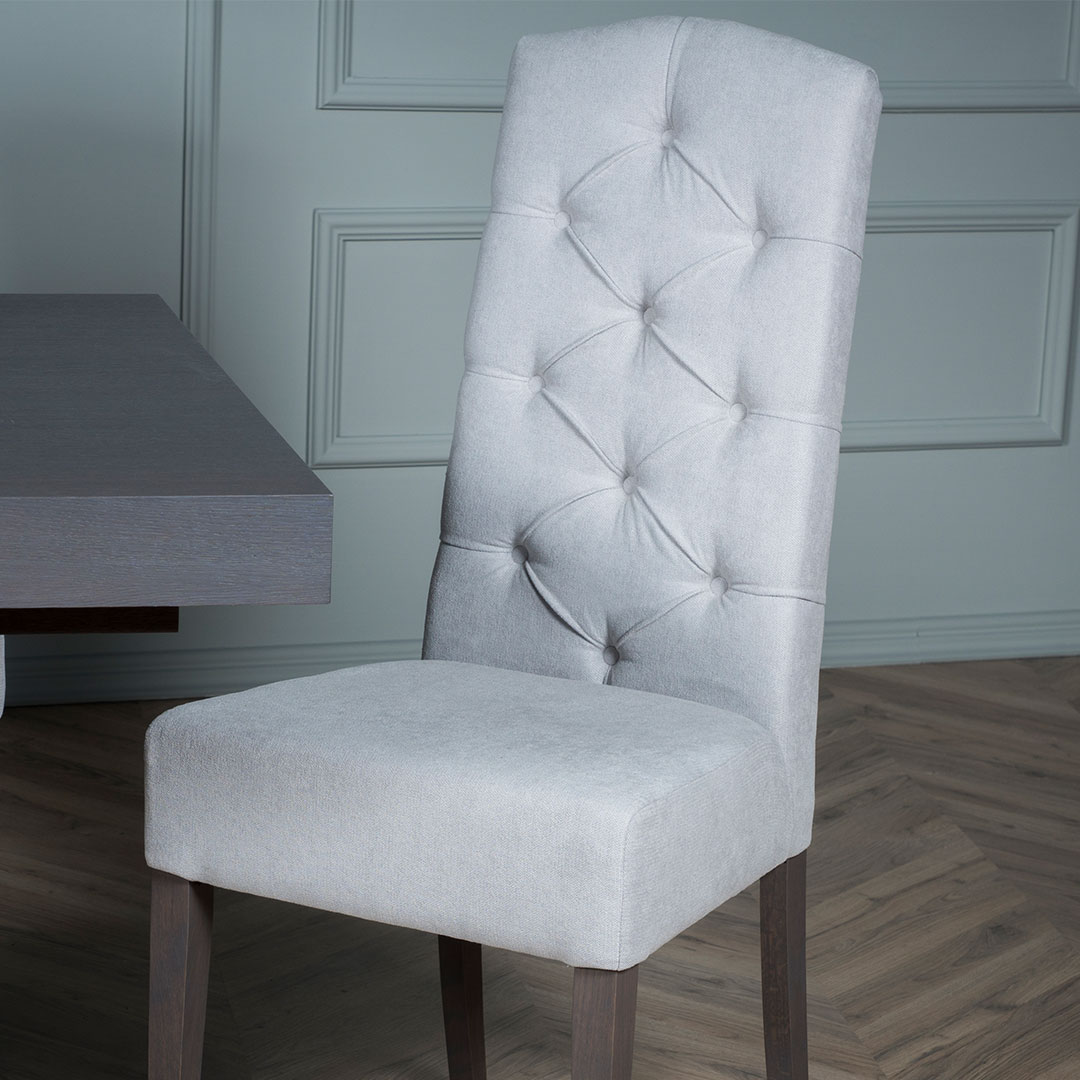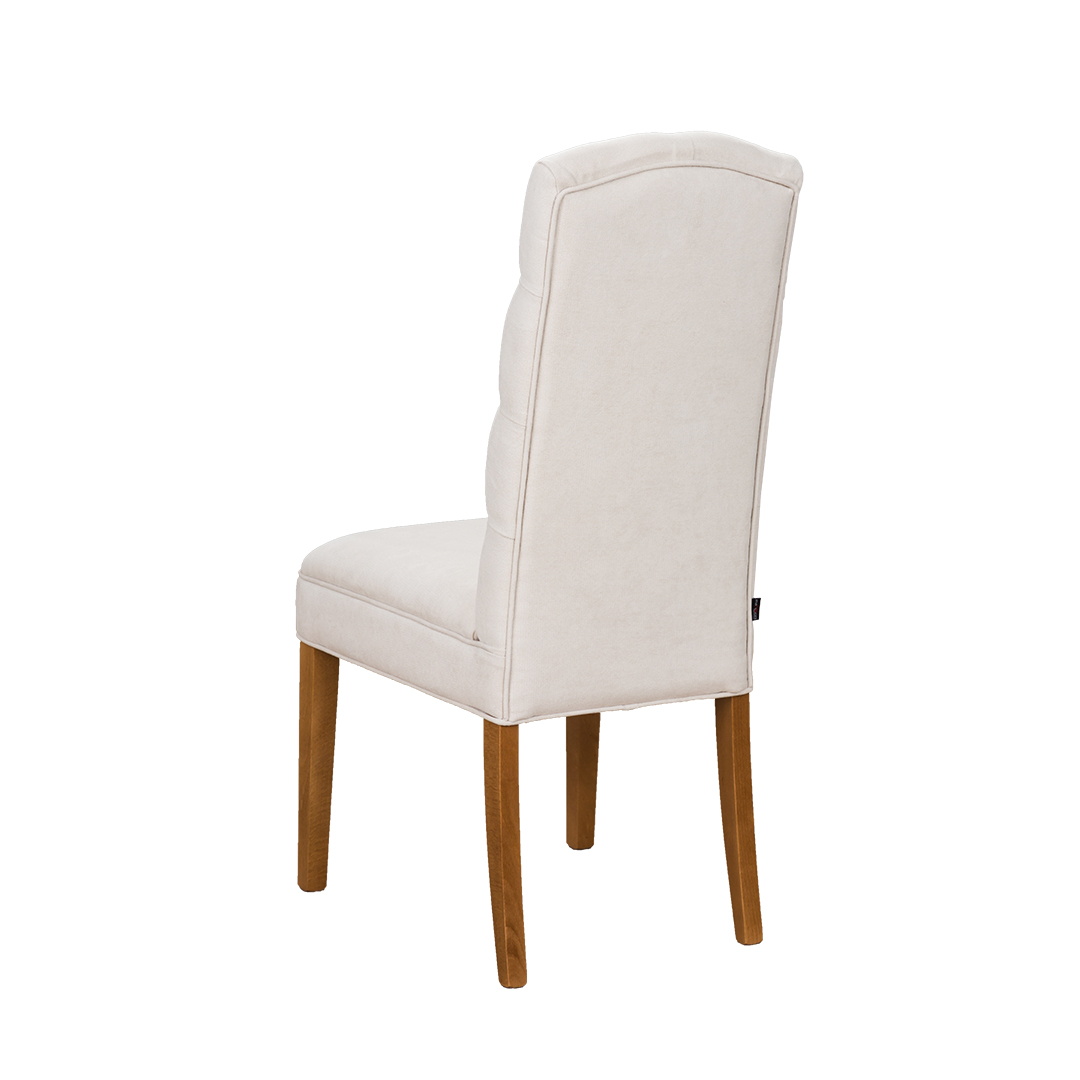 The chair is covered with easy care and soft fabric made of 100% polyester with colour and pattern of your choice, and legs of your choice from solid beech or oak wood.
Dimensions:
length: 65 см
width: 50 см
height: 100 см
saddle height: 48 см
saddle length: 45 см