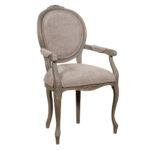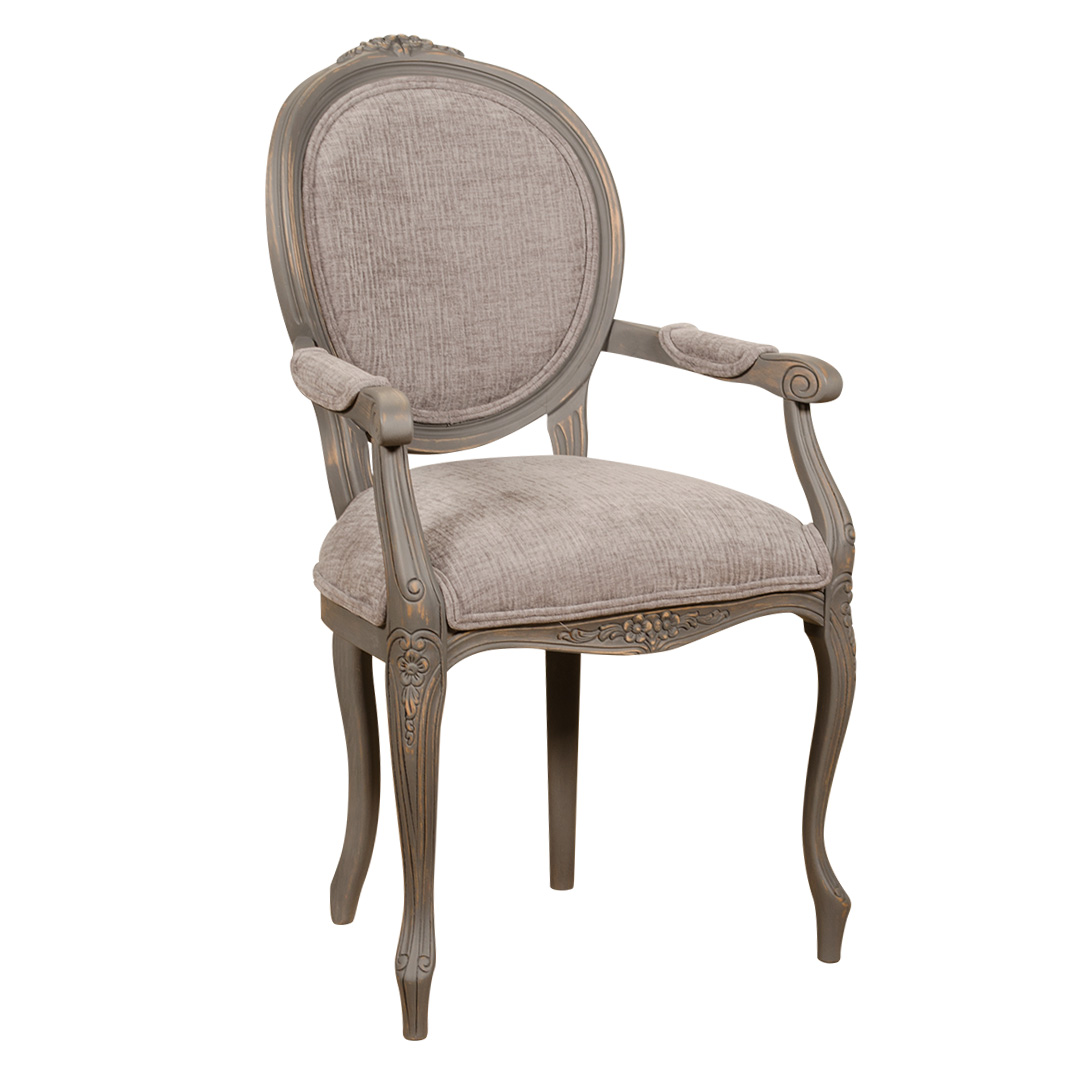 Modern French classic as a complement to the dining set for all lovers of chairs with and without armrests. Enjoy the beauty and comfort of the Rosella dining chair inspired by the Baroque style.
The oval frame with lavish decorations give this chair a glamorous look, and the beautiful upholstered saddle abounds with graceful seating.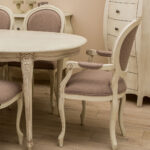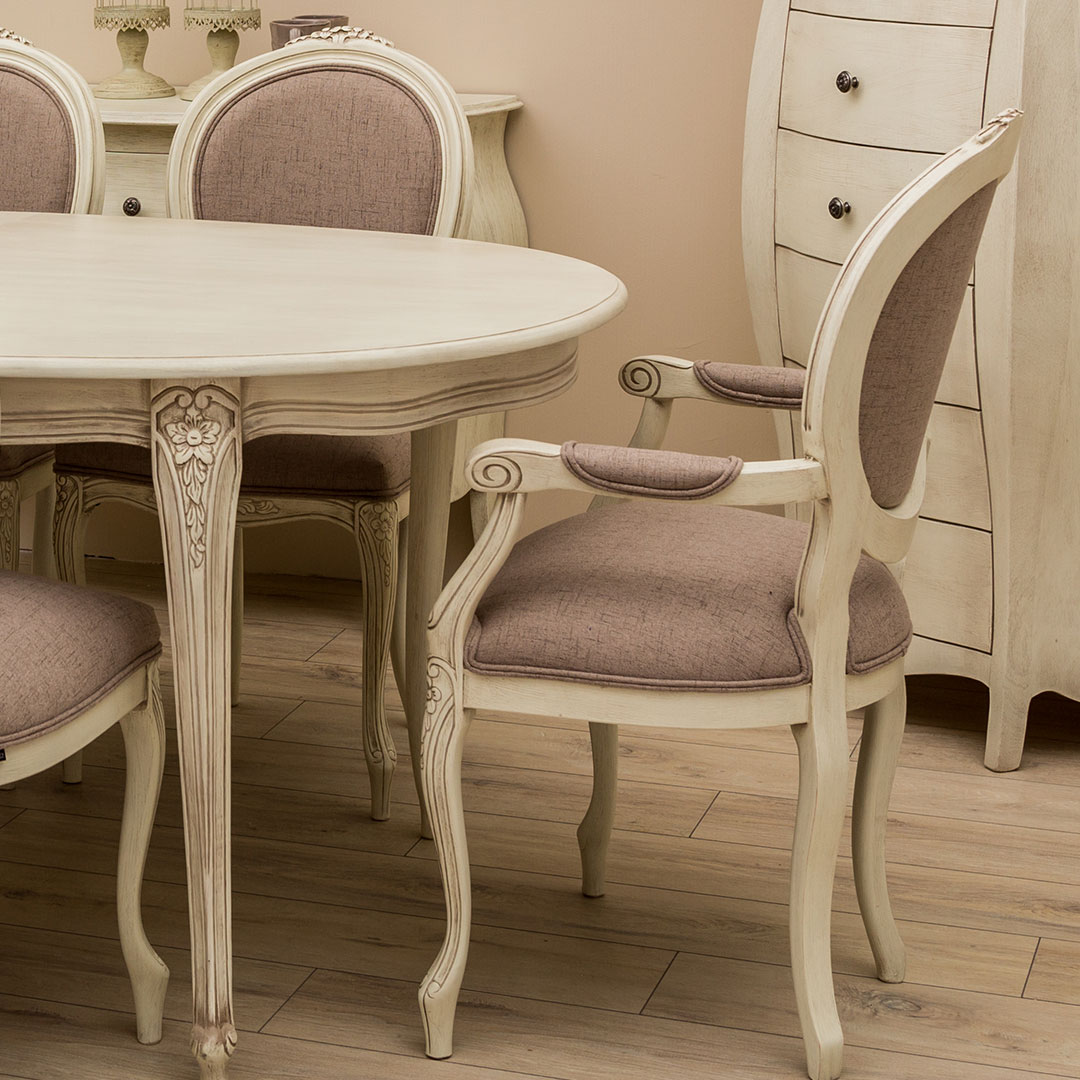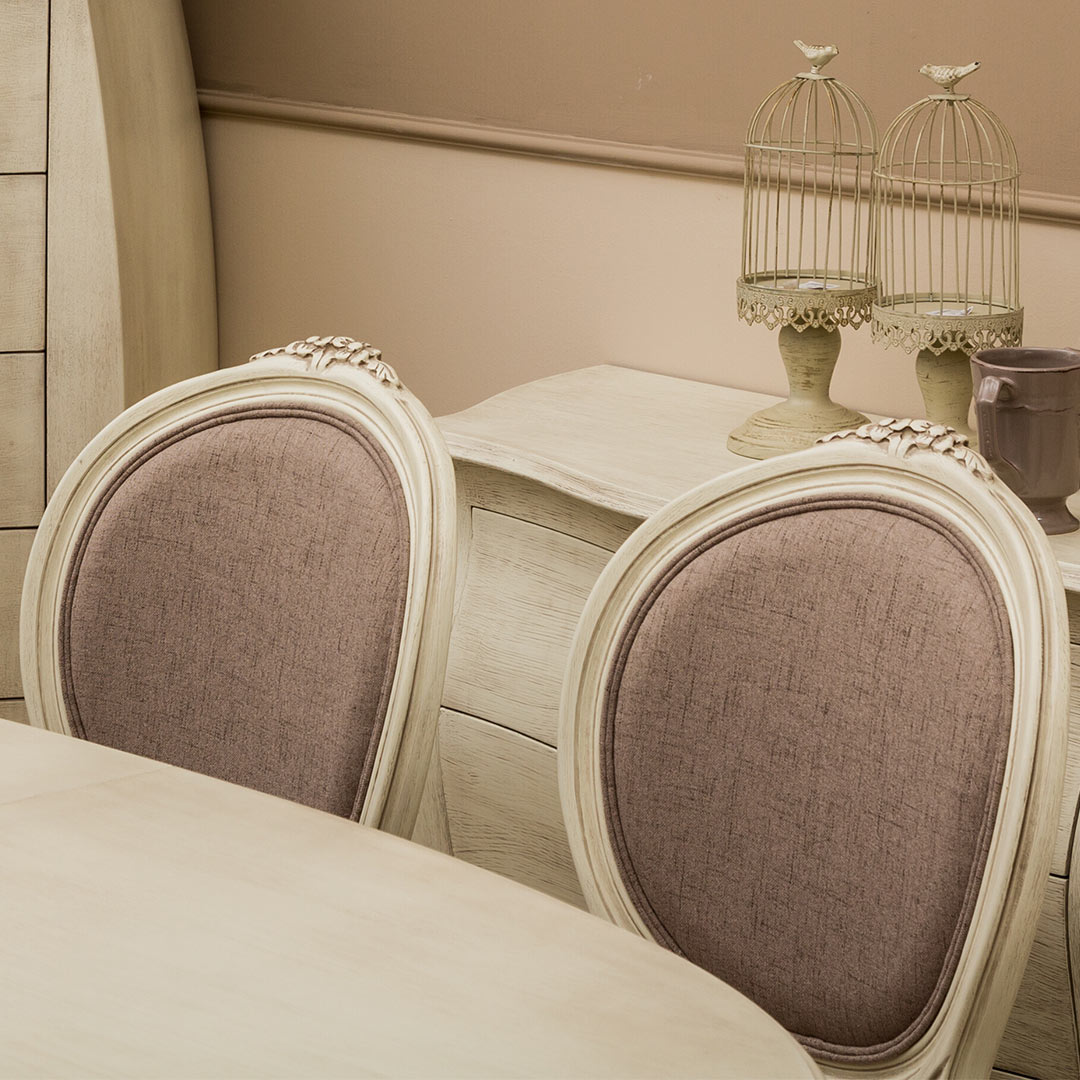 The choice of fabric for furniture and colour of wood depends on you, choosing from a wide range of colours for beech wood, among which the most suitable for this dining chair is when it is painted in the patina technique.
Dimensions:
length: 55 см
width: 58 см
height: 99 см
saddle height: 52 см
saddle length: 42 см