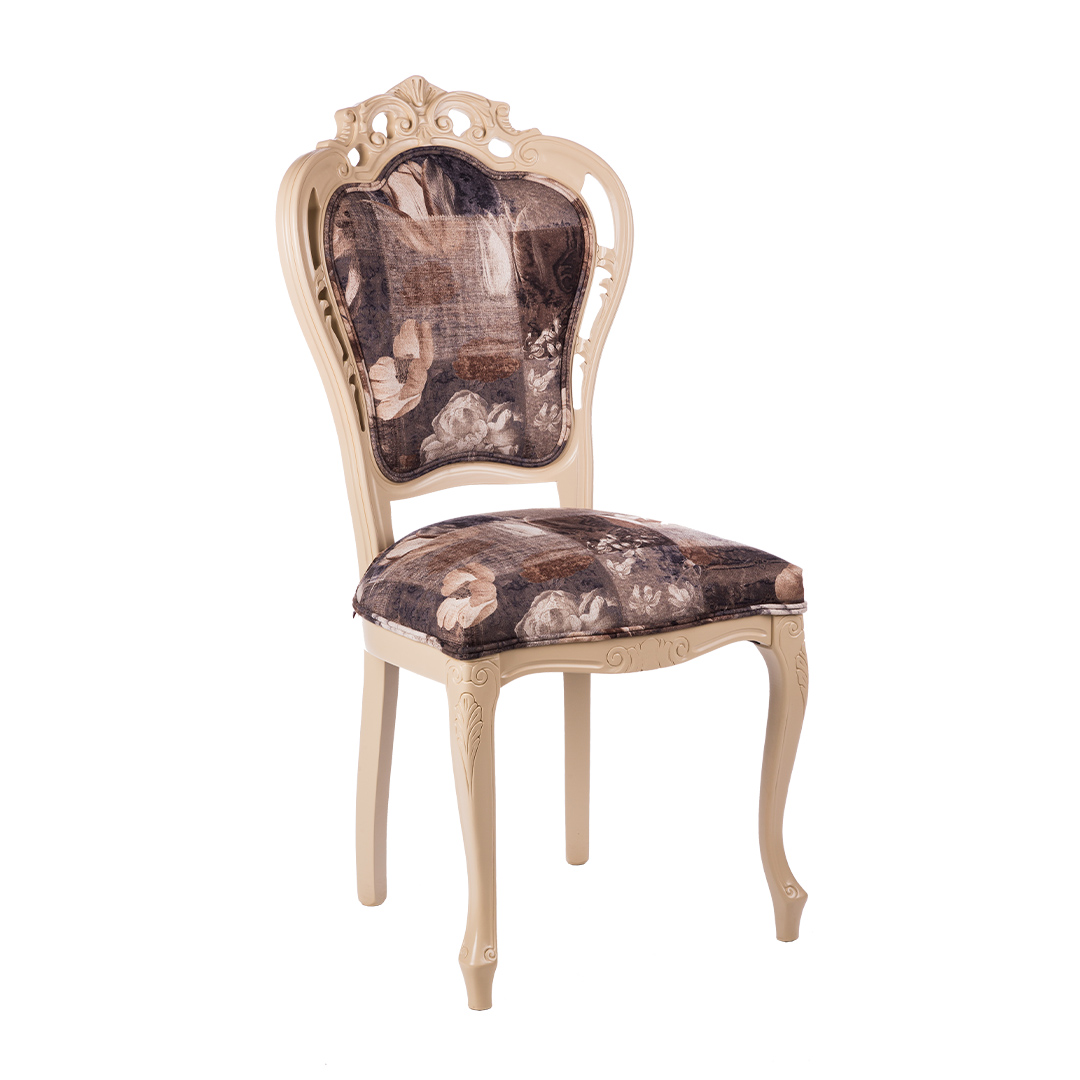 Representative, comfortable and graceful, this baroque chair speaks of the charm of the past.
The lavish decorations in the backrest, combined with the rounded legs of the chair, give this chair a flawless look.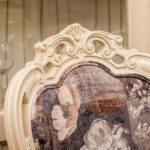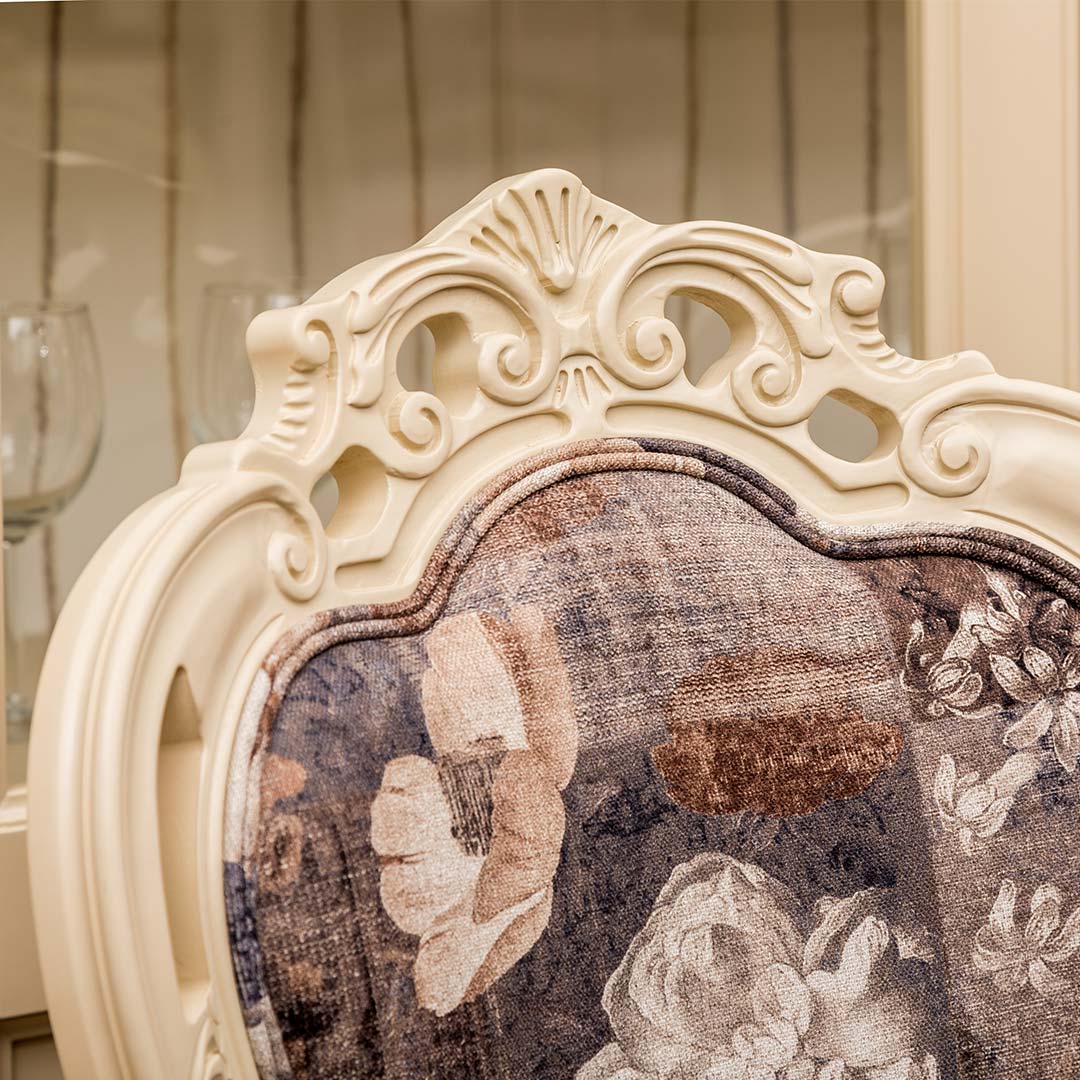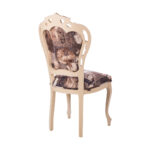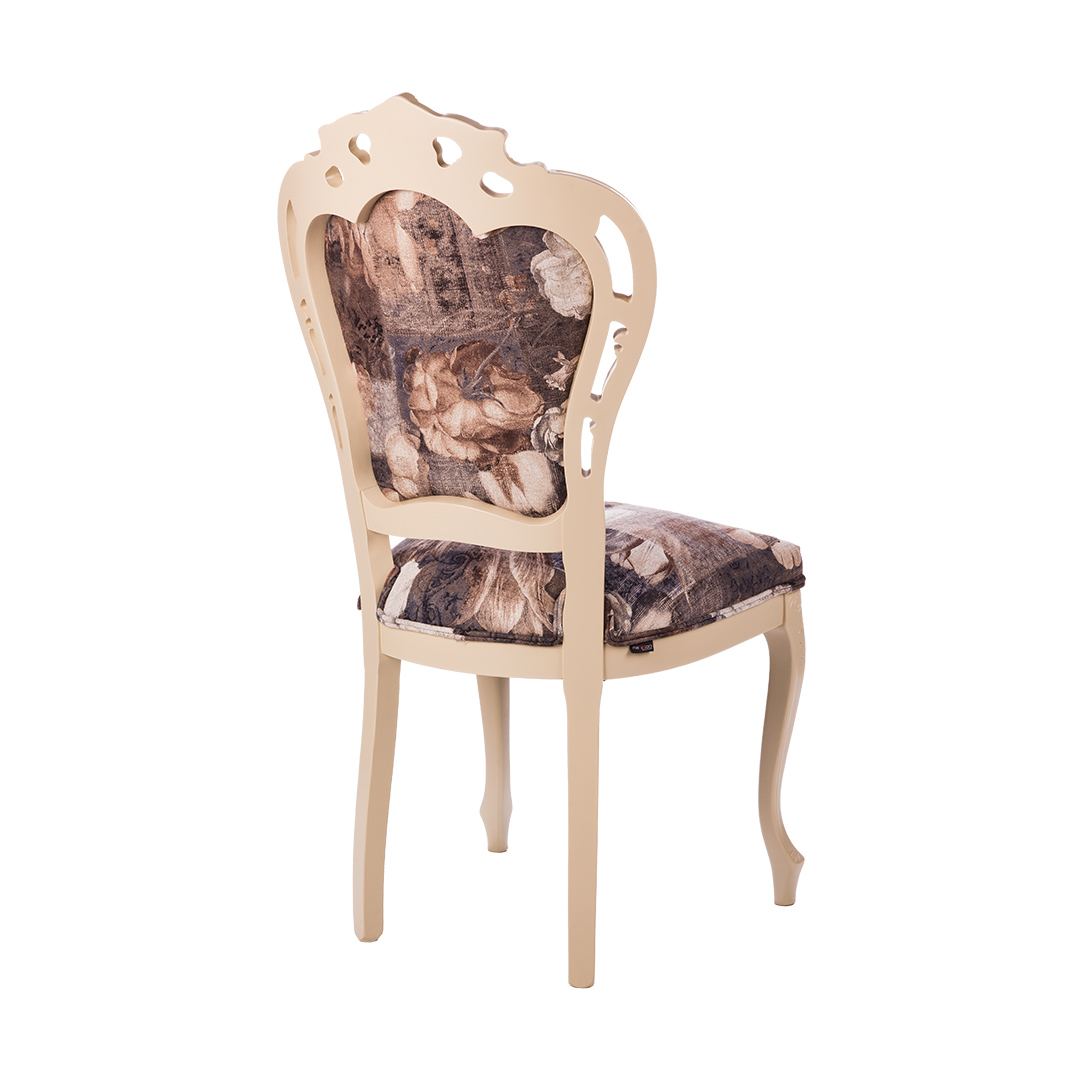 The chair is covered with high quality furniture fabric of your choice, with a frame made of beech wood.
Dimensions:
length: 56 см
width: 49 см
height: 104 см
saddle height: 52 см
saddle length: 42 см