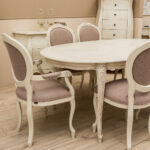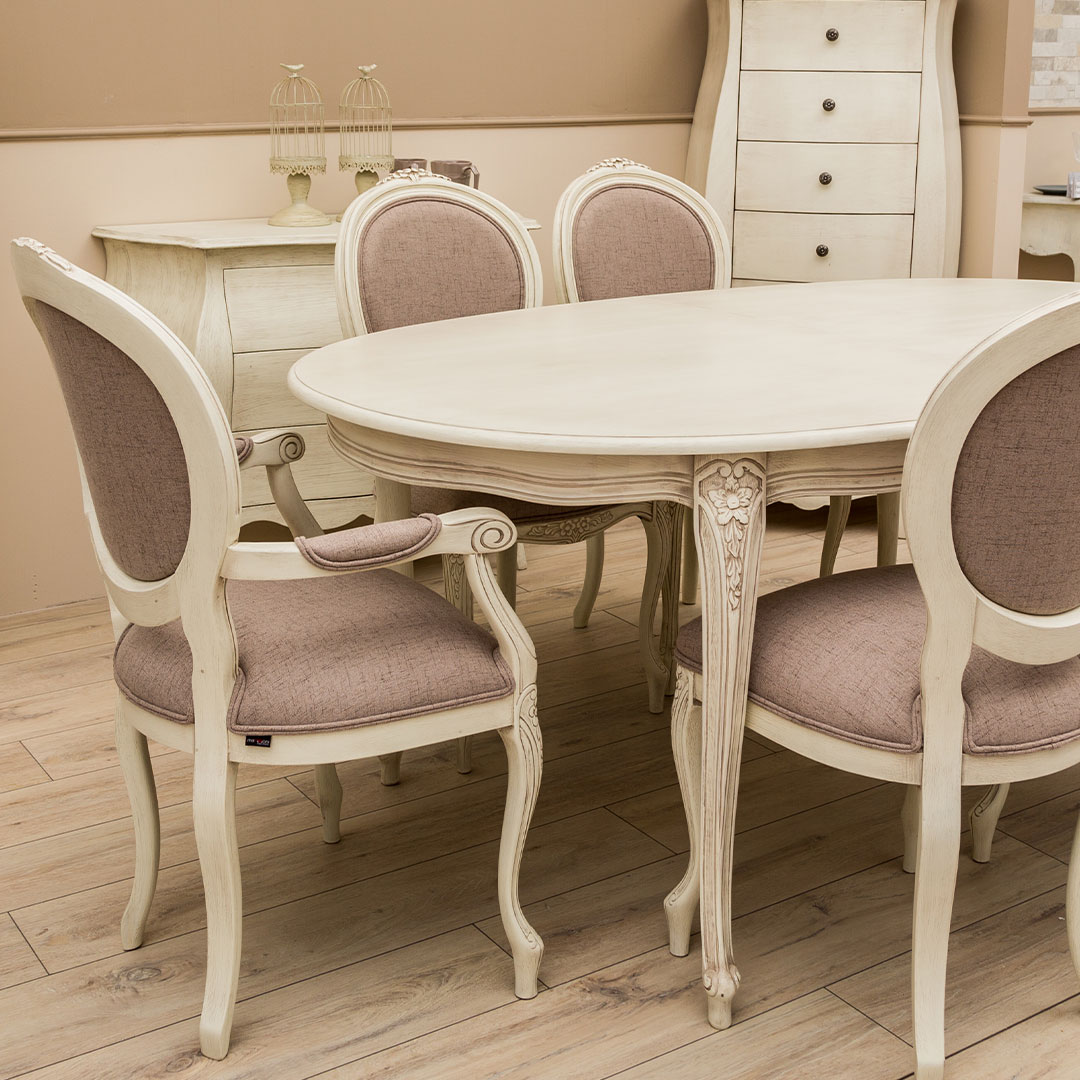 Brianzola dining table with timeless rustic design, which will become the main accent in your dining room.
Specific sloping legs and engraved floral decorations make this table a unique specimen in your home.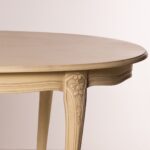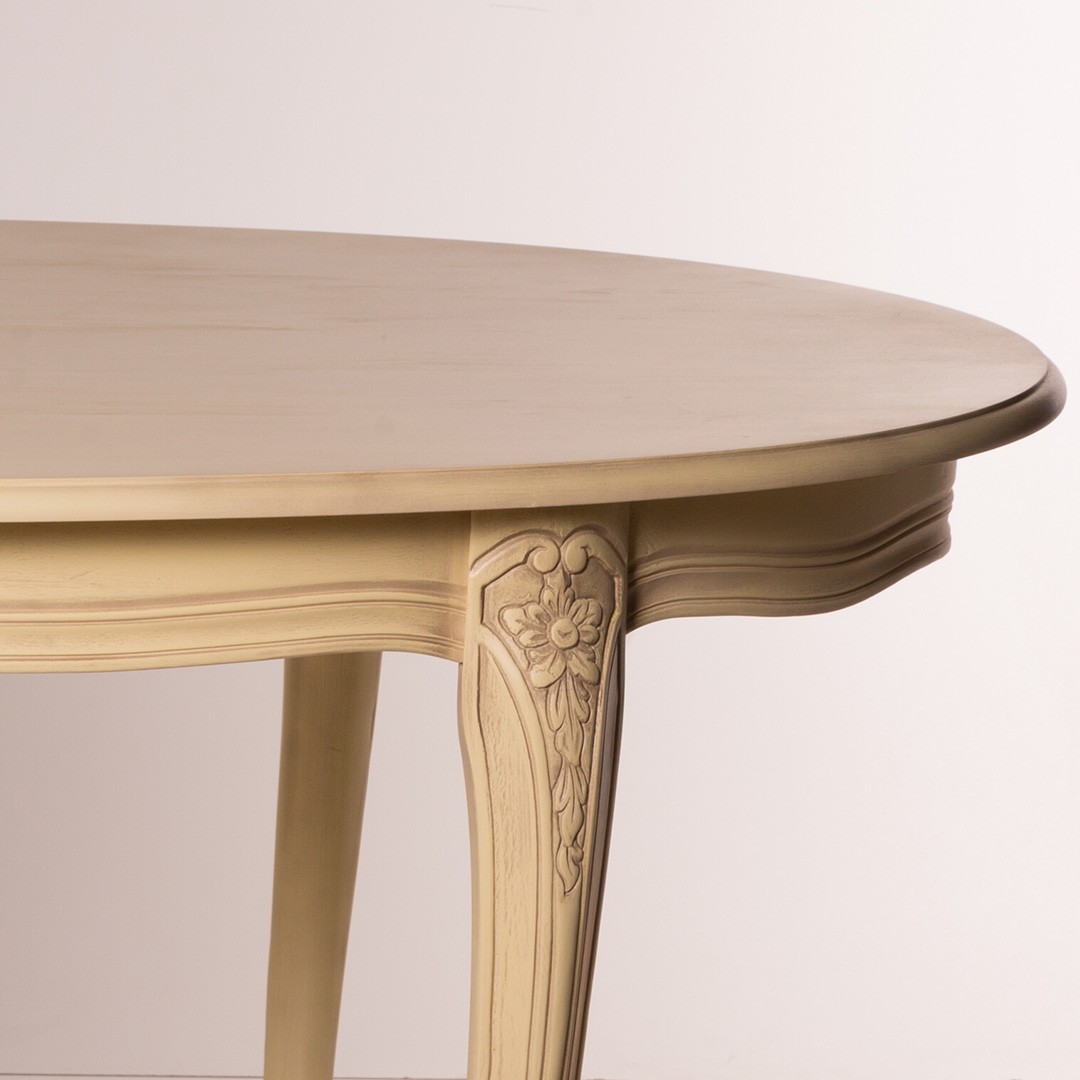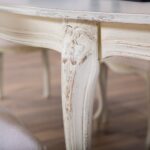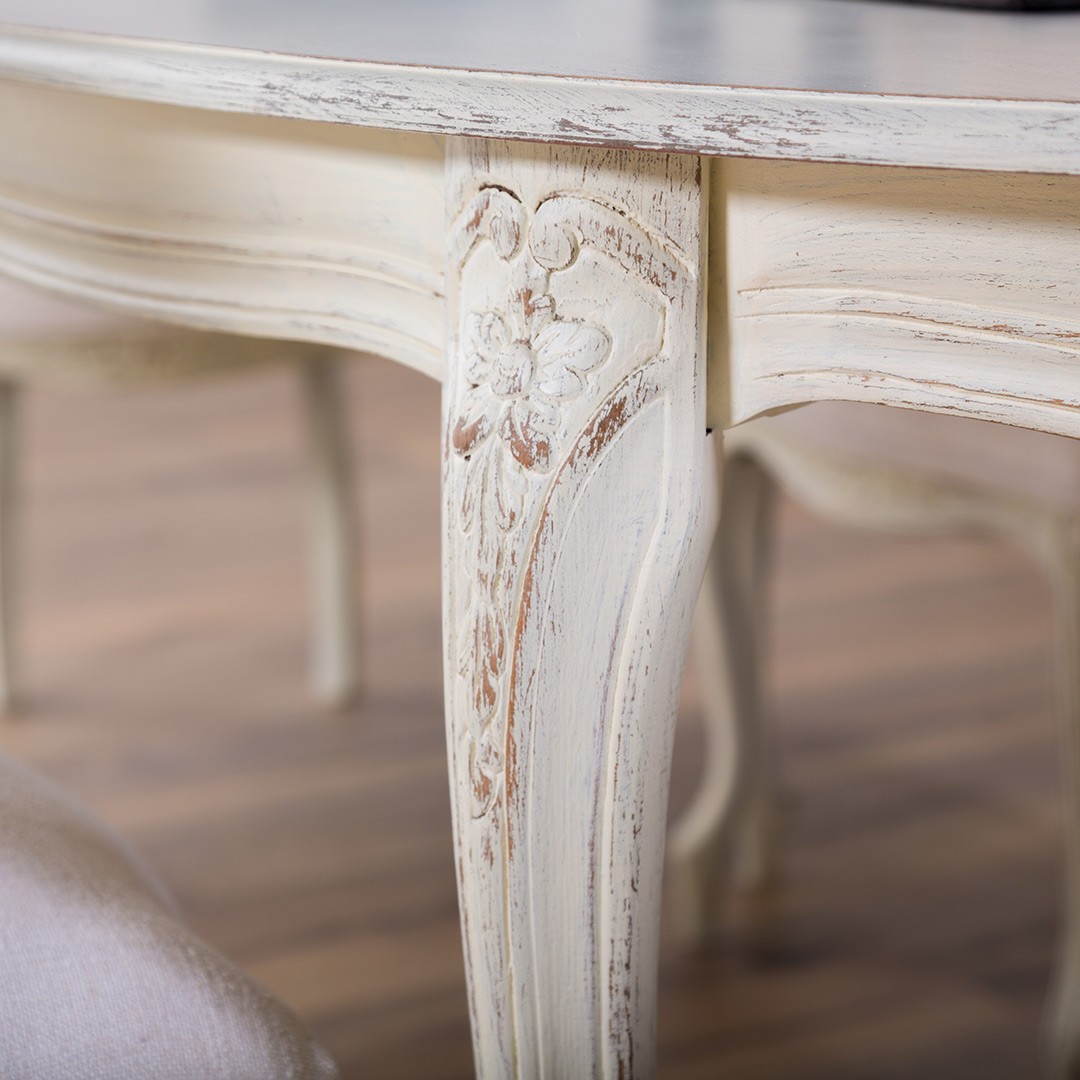 It is made of solid beech wood available in several shades or handmade patina technique that gives a rustic look.
Dimensions:
180/105+40 см
Ф120+40 см