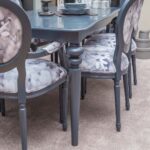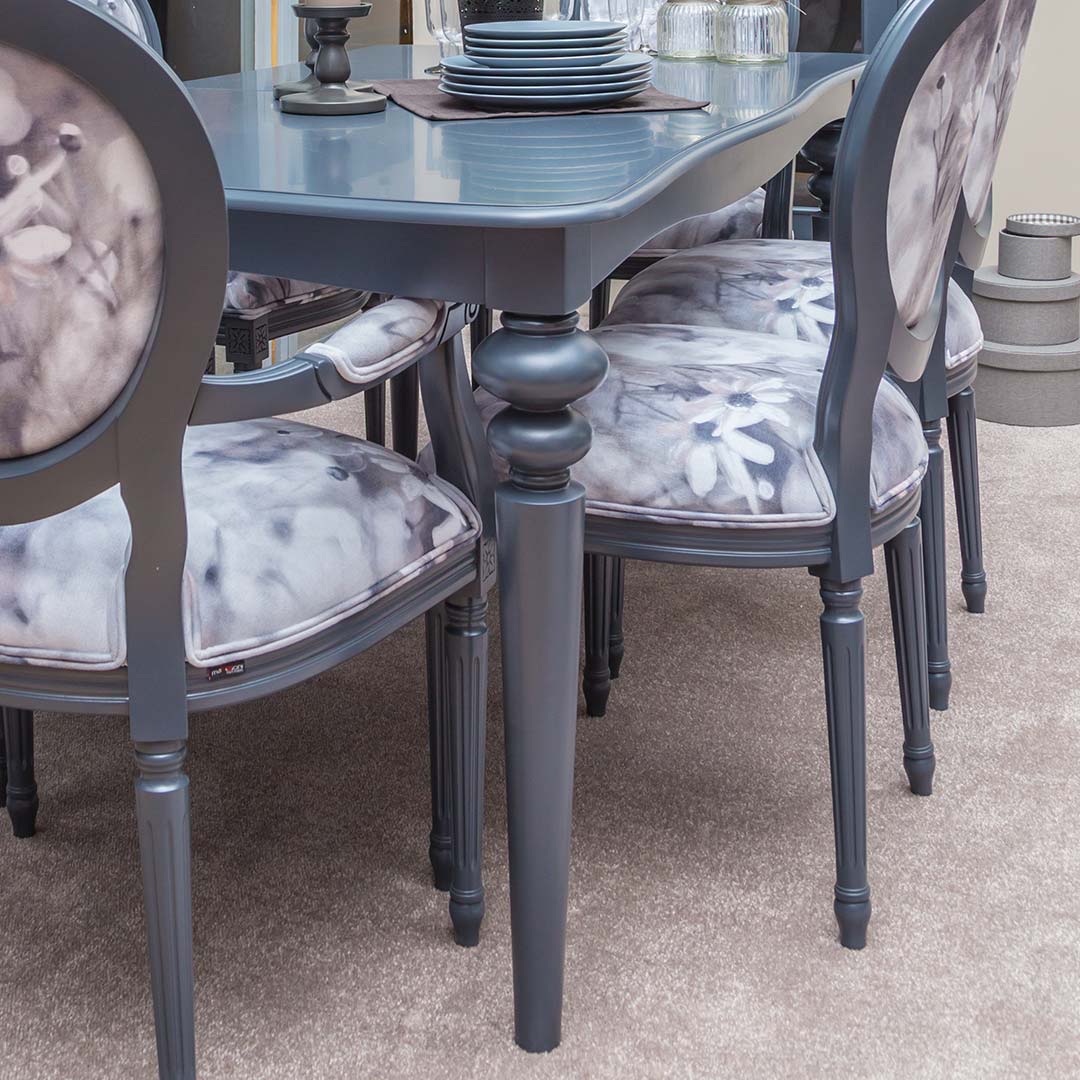 Lara dining table is another in the series of royal tables which with its specific shape of the top and rounding of the ends and legs that at the very beginning have two thickenings in the shape of a ball, enhance its power.
It has the possibility of finishing in pastel colours, patina or a combination of legs in pastel colour and top in natural shades of beech and pastel colors.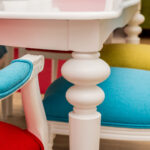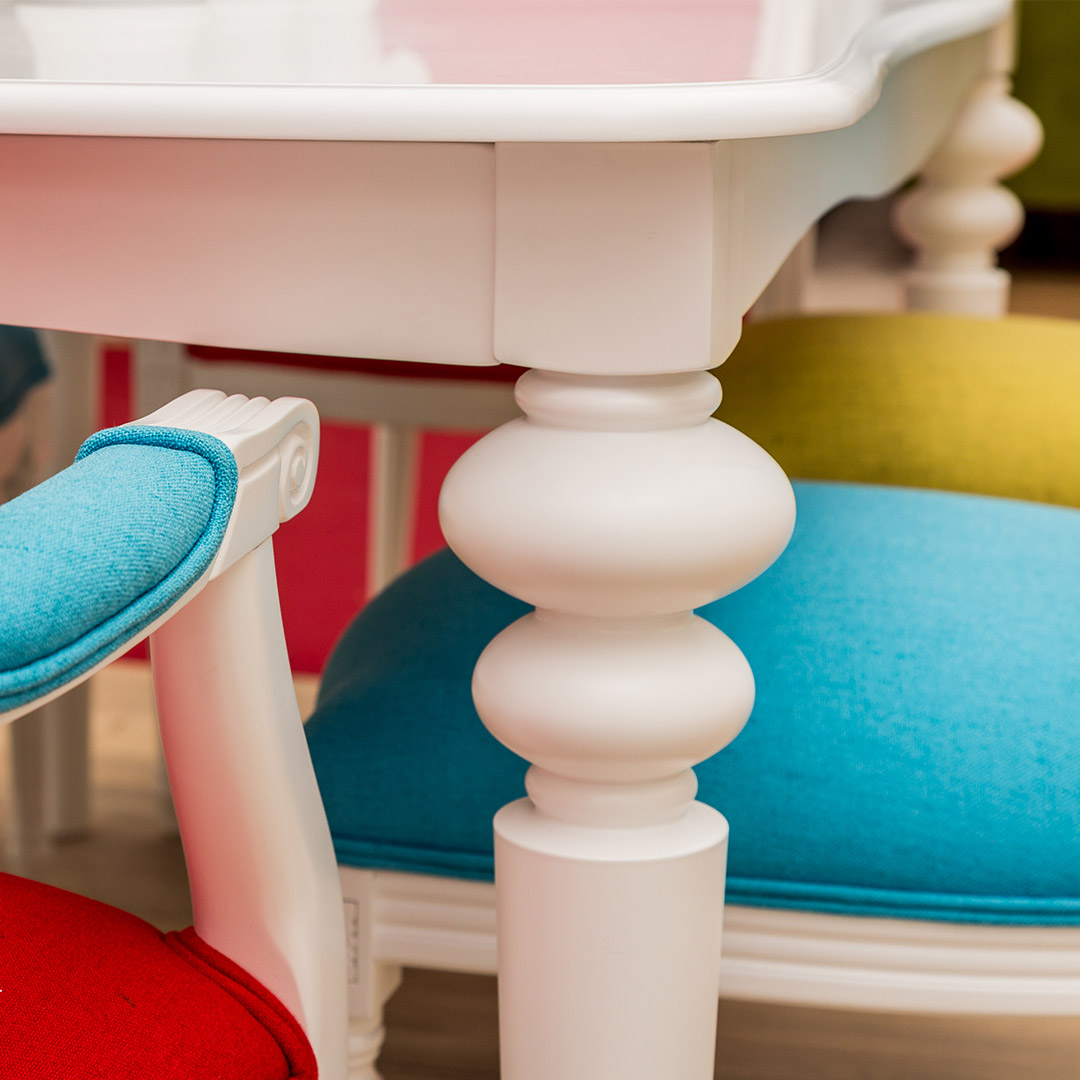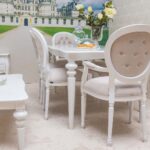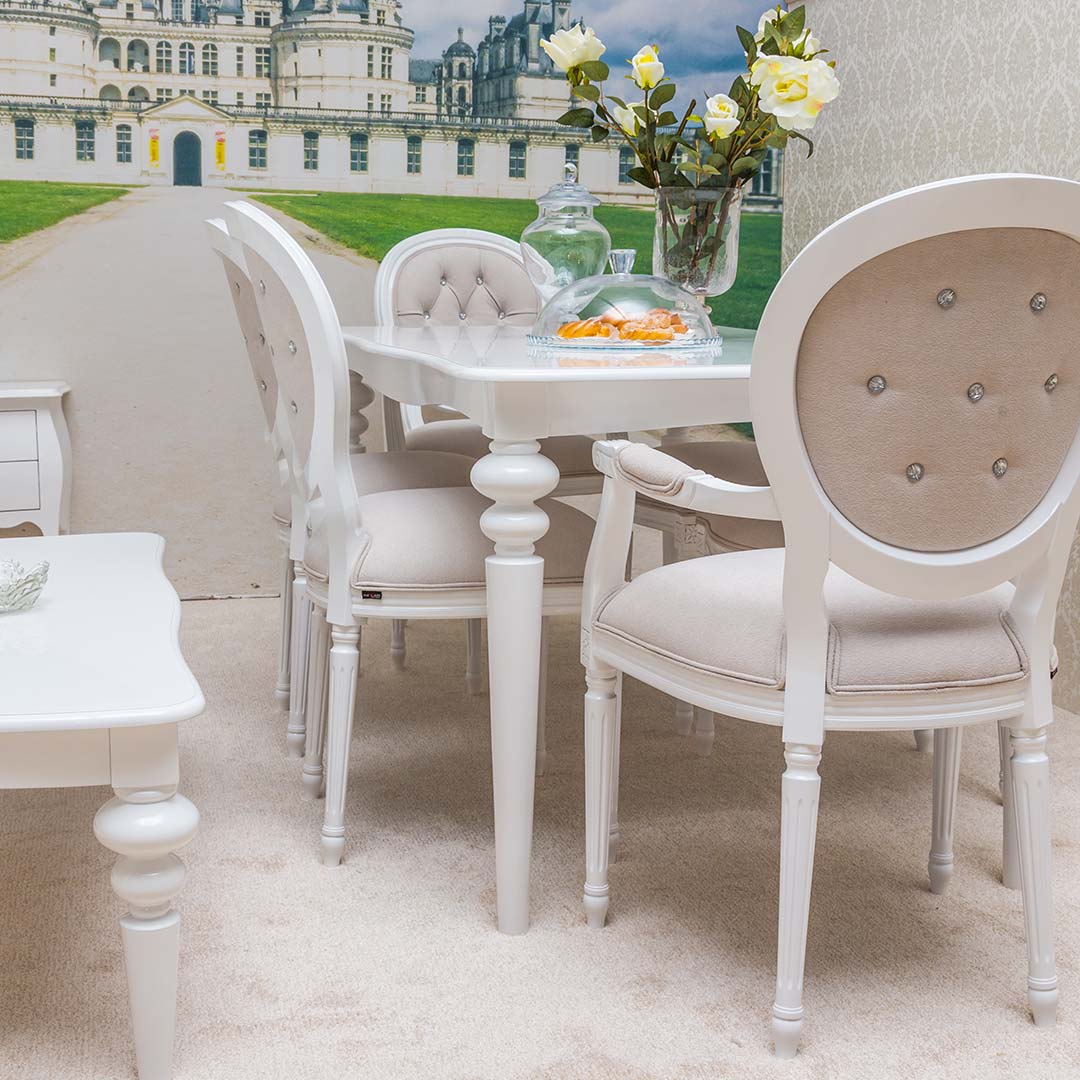 It is available in standard dimensions with the possibility of extending the dining area of ​​50 cm, height 77 cm.
140/90+50 см
160/90+50 см
180/100+50 см