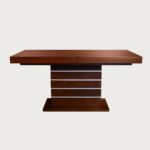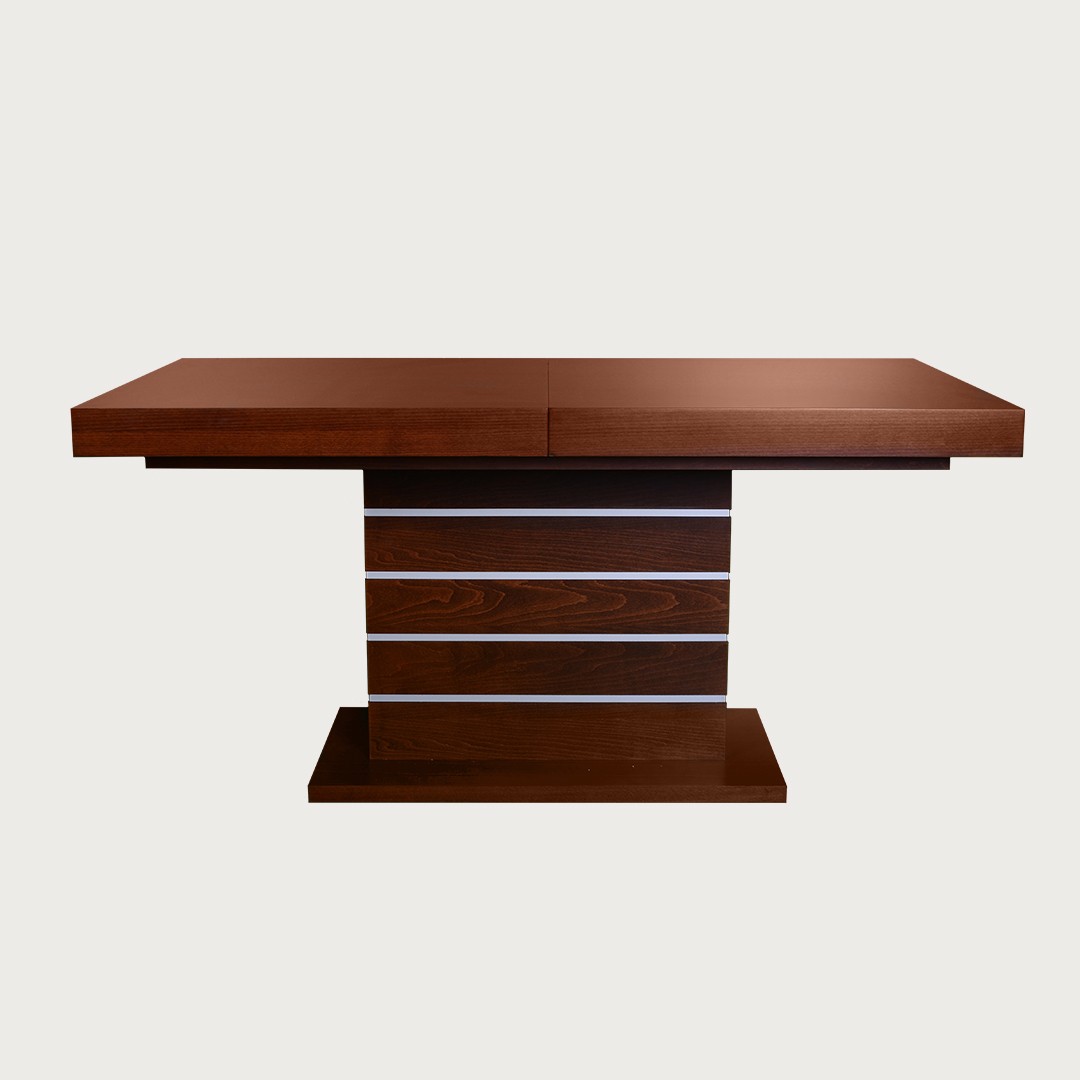 Impressive dining table, which will bring elegance to any dining room, thanks to the metal lines that make this design unique.
You can combine it to your taste, from beech, pastel colours, oak to walnut in all standard dimensions. The choice is yours.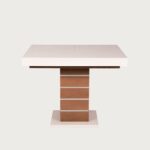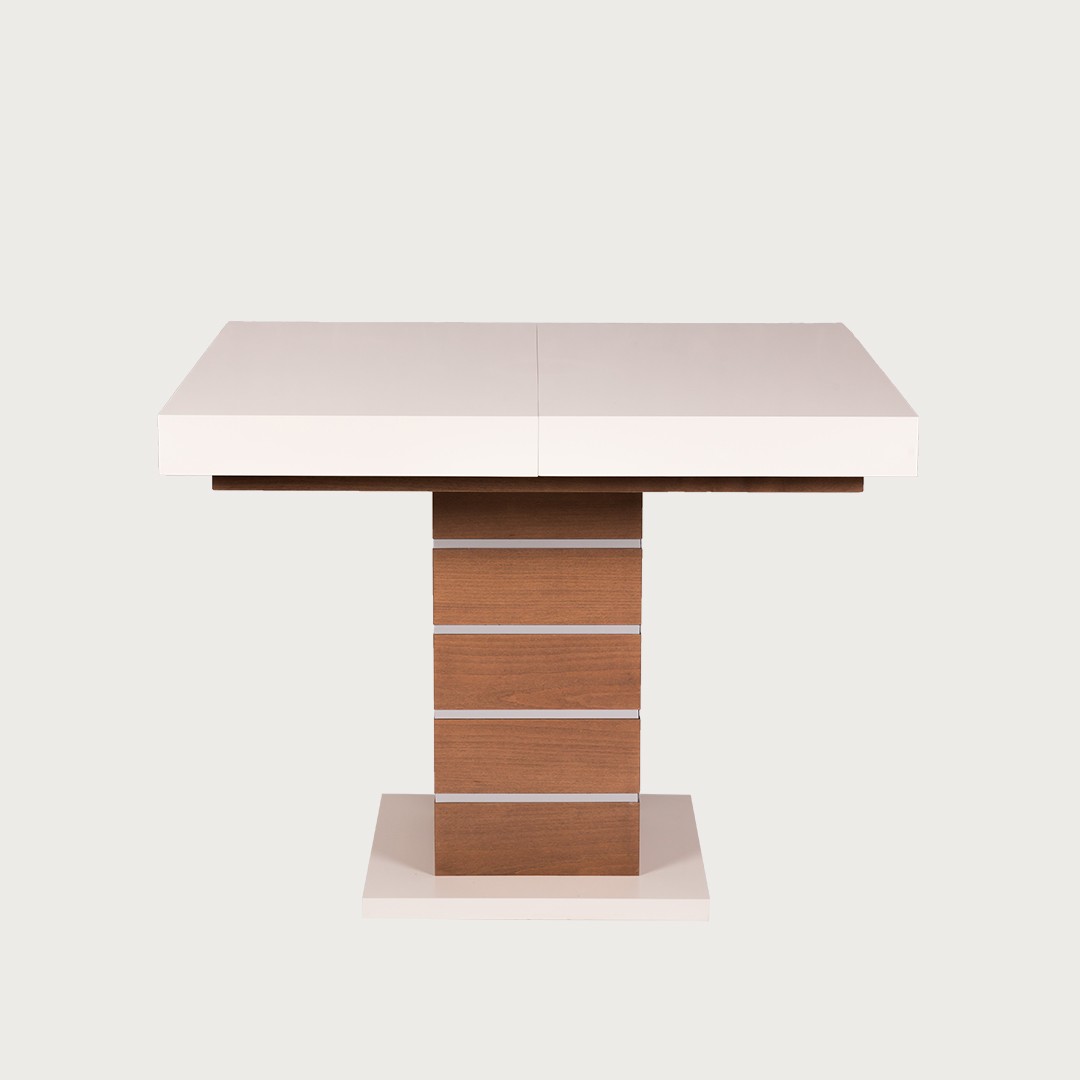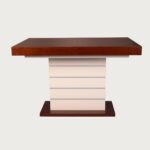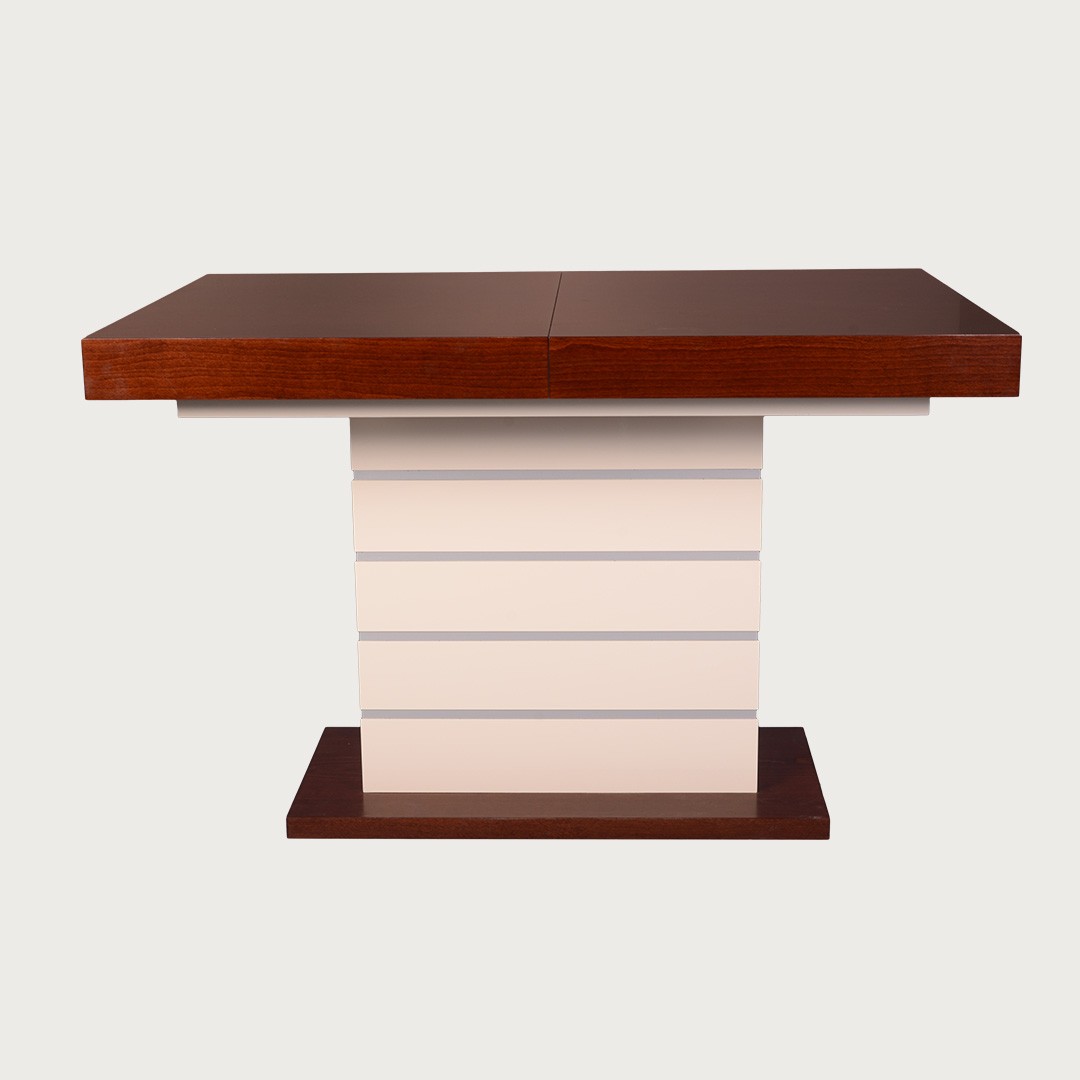 Each table has the ability to extend up to 50 cm, while the larger dimensions 160/90 cm and 180/90 cm have the option to extend up to 100 cm.
Dimension:
100/90+50 см
120/80+50 см
140/90+50 см
160/90+50 см
180/90+50 см
180/100+50 см