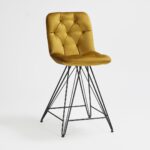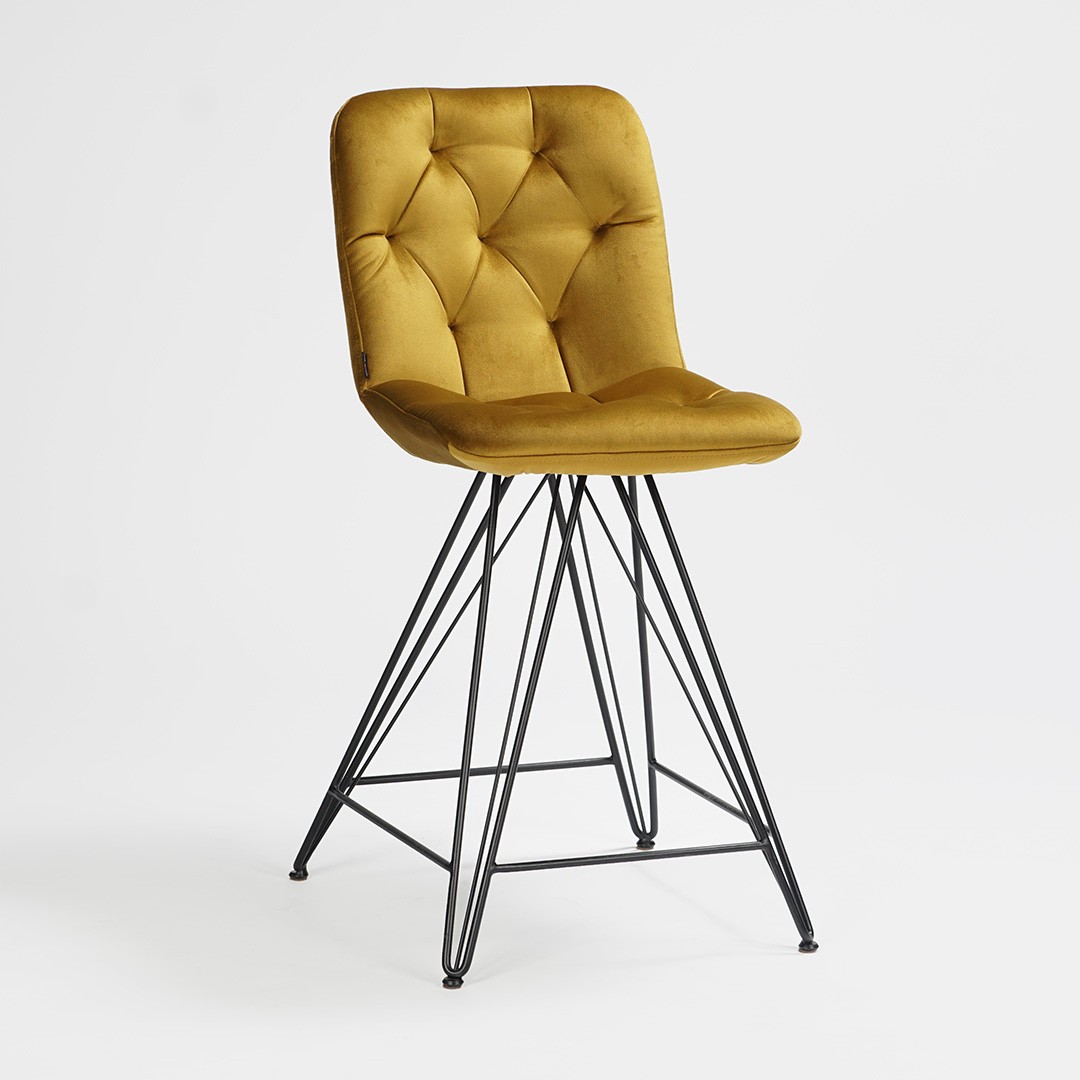 The bar chair has metal legs with a mixed modern and industrial appeal, offers comfort and style. The backrest made of high quality foam provides comfort and you can sit for as long as you want.
Each chair can be made according to your choice of colour for plush fabric furniture, as well as the colour of the metal construction, which gives a personalized piece of furniture that will fit perfectly into your interior.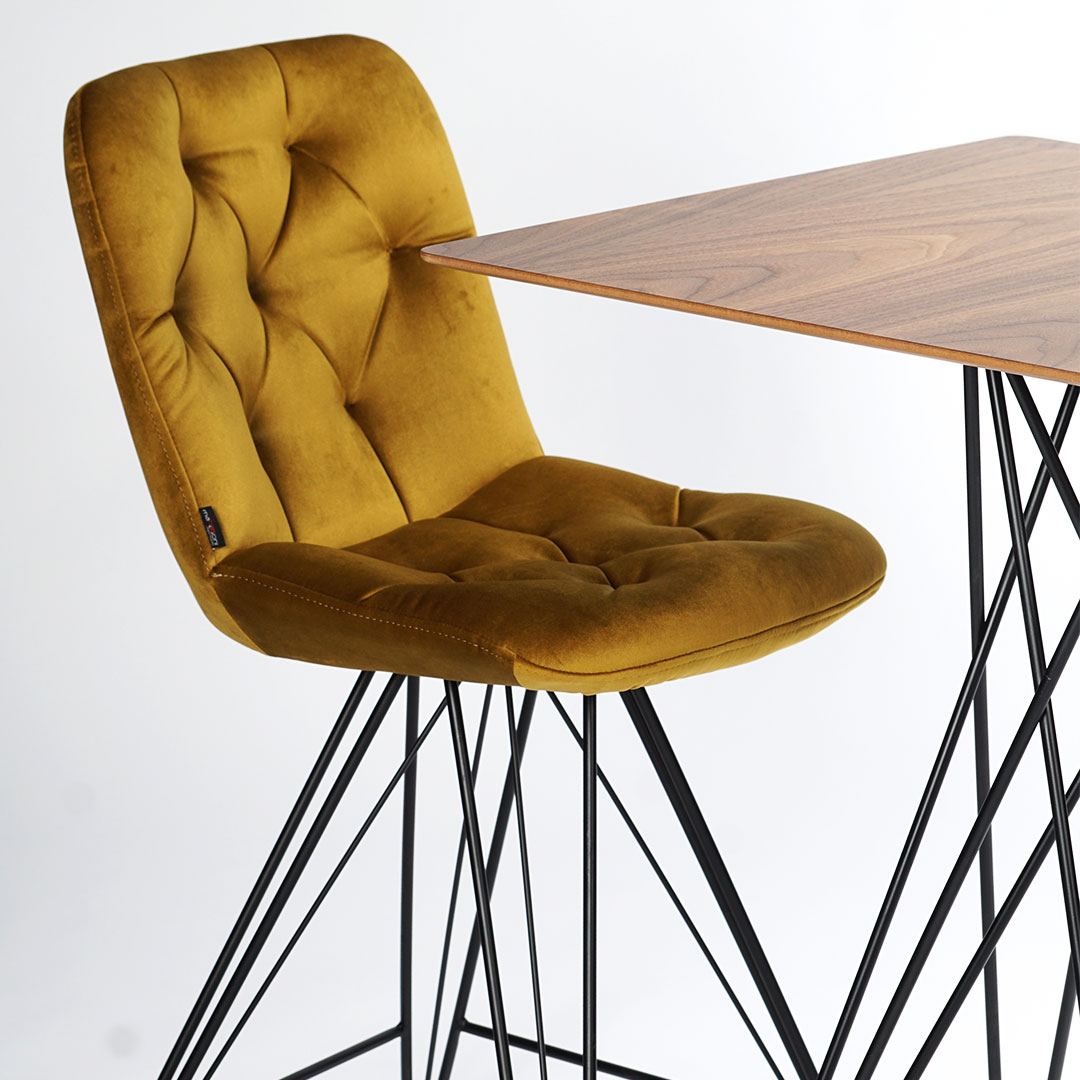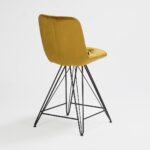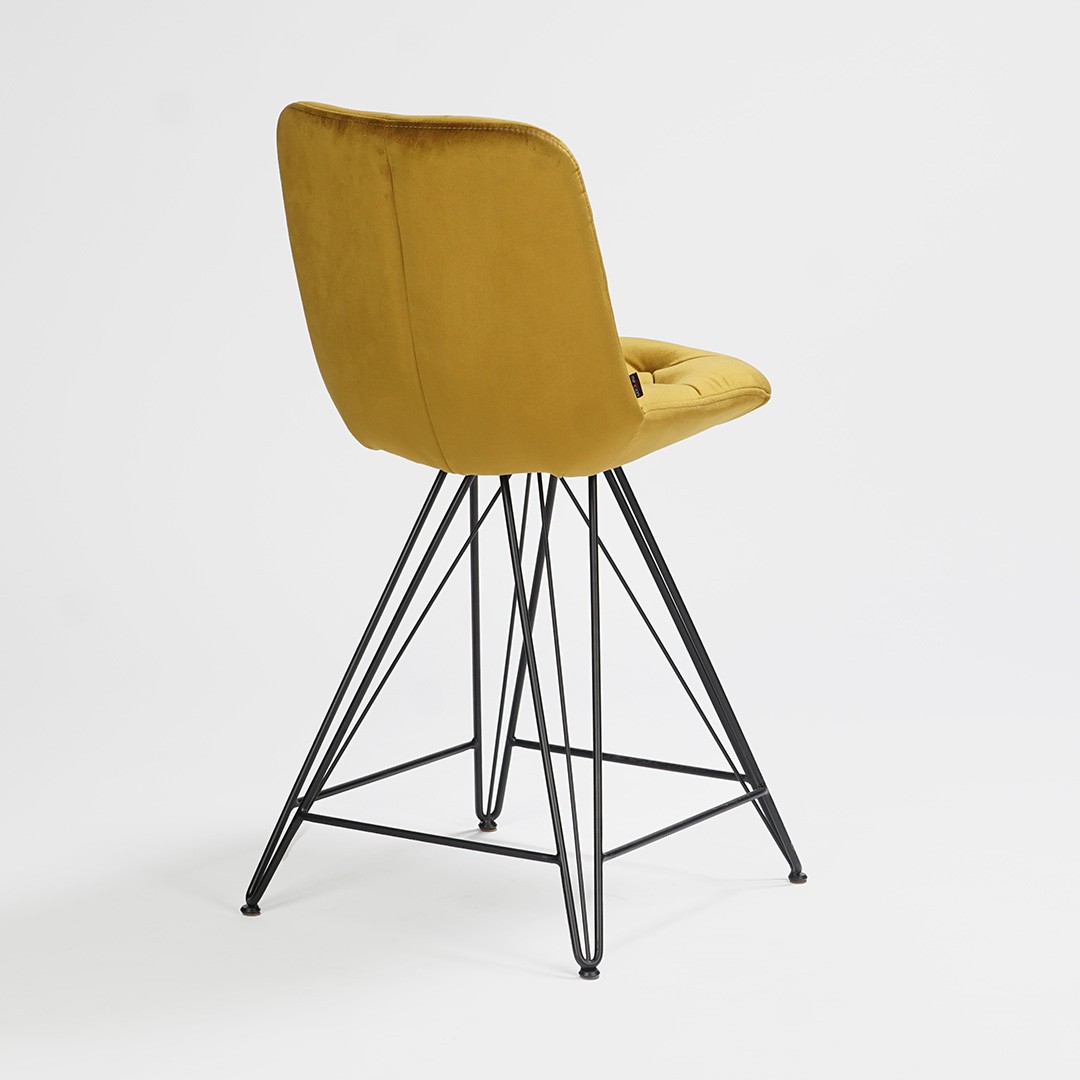 The model is available in two heights, depending on the height of the bar. For a bar height of 90 cm, the lower model of Chloe A bar stool with a saddle height of 60 cm is suitable. While for a bar height of 105 cm fits the taller model Chloe B with a saddle height of 75 cm.
Dimensions:
width: 42 см
height: 94 см
depth: 52 см
saddle length: 40 см
saddle height: 66 см